EU exploring methods to transfer frozen Russian assets to Ukraine: Michel unveils possible option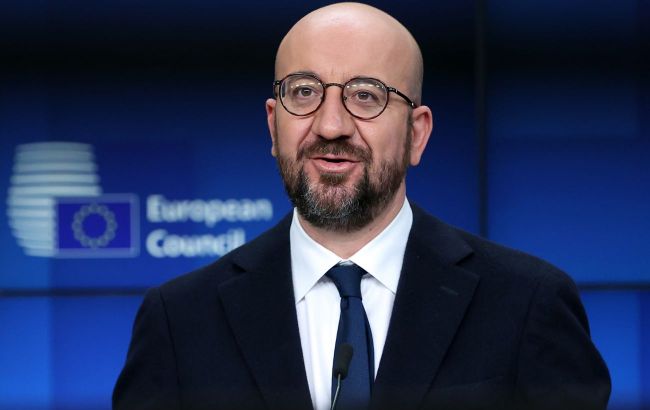 President of the European Council Charles Michel (Photo: Getty Images)
President of the European Council Charles Michel believes that a portion of frozen Russian assets should be used to support Ukraine, according to his answer at a briefing in response to a question from an RBC-Ukraine correspondent.
According to his words, the High Representative of the European Commission was tasked with providing a specific legal proposal on how to use the Russian assets.
"Overall, it's a sum of 300 billion euros worldwide, with 200 billion euros in Europe, within the EU. The most realistic solution is to use the interest from these frozen assets, and we are working on a legal level for these assets to be used to support Ukraine," said Michel.
It's worth noting that today, the Prime Minister of Ukraine, Denys Shmyhal, stated that Ukraine should use the Russian assets frozen by Western partners for its own recovery.
Confiscation of Russian assets
Prime Minister of Ukraine Denys Shmyhal mentioned that Ukraine, together with partners, was working on creating the possibility of confiscating frozen Russian assets, including state-owned ones in allied countries. These funds were to be directed towards the reconstruction of Ukraine, amounting to almost 500 million dollars.
According to Bloomberg, the EU is exploring the procedure for confiscating 200 billion euros of frozen assets from the Russian Central Bank, but they have encountered legal obstacles.
The US is ready to confiscate Russian assets
Recently, US Secretary of State Antony Blinken confirmed that, for the first time, they would transfer assets confiscated from Russian oligarchs under sanctions to Ukraine.
He mentioned that the money would be used to support Ukrainian veterans. This is the first step by the US in transferring frozen Russian assets to Ukraine.
For more on how Ukraine plans to recover compensation from Russia, read RBC-Ukraine's material.