Ukrainian PM calls for confiscated Russian assets in West to aid Ukraine's reconstruction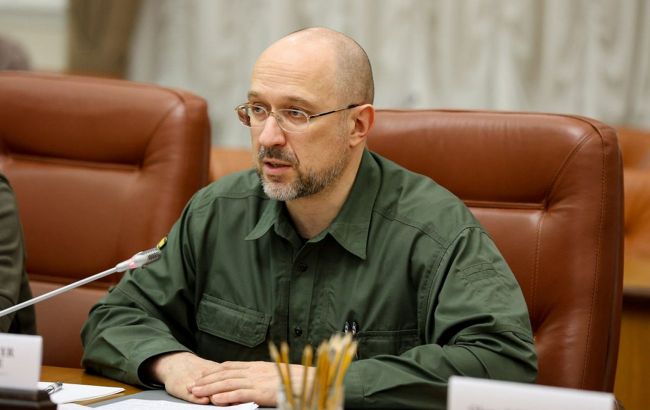 Denys Shmyhal (Photo: kmu_gov.ua)
Ukraine should use the assets of the Russian Federation, which were frozen by Western partners, for its own recovery, states the Prime Minister of Ukraine, Denys Shmyhal.
He notes that the government is constantly seeking resources to restore Ukraine from the consequences of the Russian invasion.
"The main resource for Ukrainian recovery should be the confiscation of frozen Russian assets in the West. We are working to ensure that the principle of 'Russia will pay' is implemented next year," he said.
Furthermore, the Register for Damage of Ukraine has been established as a mechanism for Ukraine's recovery post-invasion. It will consist of three components:
a registry to document losses,
a commission to review compensation claims,
and a compensation fund for payouts.
The fund will be filled from compensated Russian assets—approximately 300 billion sovereign assets.
Confiscation of Russian assets
Ukrainian Prime Minister Denys Shmyhal reveals that the country, in collaboration with partners, is working on creating the possibility to confiscate frozen Russian assets, including state-owned assets, in allied countries. These funds are intended for the reconstruction of Ukraine, currently estimated at almost $500 million.
According to Bloomberg, the EU is exploring the process of confiscating €200 billion of frozen assets from the Russian central bank. However, legal obstacles have arisen there.
US ready to confiscate Russian assets
Recently, US Secretary of State Antony Blinken confirmed that for the first time, assets confiscated from Russian oligarchs under sanctions would be handed over to Ukraine.
According to him, the money will be allocated to support Ukrainian veterans. This marks the first step by the US in transferring frozen Russian assets to Ukraine.
Read more about how Ukraine plans to recover compensation from Russia in RBC-Ukraine's article.