Estonian PM expresses desire to lead NATO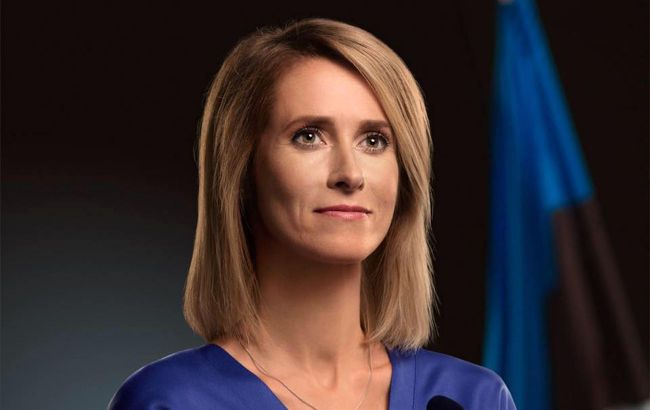 Photo: Prime Minister of Estonia Kaja Kallas (GettyImages)
Estonian Prime Minister Kaja Kallas said she is interested in the post of NATO Secretary General. She explains this desire, in particular, by Russia's war against Ukraine, according to Politico.
Speaking at POLITICO's Defense Summit, Callas was asked if she wanted to be considered for the post of NATO secretary general when Jens Stoltenberg steps down. She answered "yes".
As the agency notes, Callas explained her desire by the fact that the Cold War-era alliance continues to regulate Russia's war in Ukraine and focuses on joint strategies against China and other new threats.
"Kallas' response and her visit to Washington comes as worries grow in Europe, especially among the leaders of Baltic and Eastern European countries such as Estonia, that U.S. support for Ukraine's war effort is increasingly wavering," the report says.
In particular, in her speech, Kallas expressed confidence that Ukraine will repel the Russian invasion, as concerns are growing on both sides of the Atlantic that Ukraine and Russia are approaching a "dead end" on the battlefield.
"I totally understand and believe that it is beatable. And Ukraine can win this war," Kallas says.
What is known about the Secretary General of NATO
Jens Stoltenberg has been in charge of NATO for the eighth year since 2014. His term was due to expire at the end of September 2022, but due to Russia's invasion of Ukraine, his mandate was extended for another year.
He said in February that he would not ask to extend his contract, but NATO countries asked him to stay because they could not agree on a new leader.
It is currently known that after leaving the post of NATO Secretary General, Stoltenberg plans to head the Central Bank of Norway.
Support for Estonia
Since the beginning of Russia's full-scale war against Ukraine, the authorities and society of Estonia regularly support our country. In particular, providing military, humanitarian, and social assistance.
Recently, Estonia together with Iceland sent a field hospital to Ukraine.
The first Ukrainian-language radio station is also being launched in Estonia. Radio DRUZI will report news and events related to the Ukrainian community in Estonia.