Estonian Minister of Defense on Ukrainian counteroffensive: pressure won't help, more weapons needed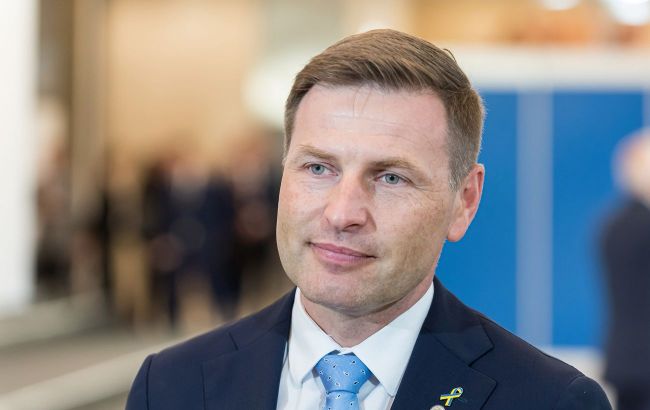 Estonian Minister of Defense, Hanno Pevkur (Photo: Getty Images)
According to the Estonian Minister of Defense, Hanno Pevkur, in an interview with RBC-Ukraine, openly discussing the Ukrainian Armed Forces' counterattack in the media will not aid the Ukrainian fighters on the front lines. Ukraine needs more assistance from Western allies, particularly in terms of weaponry.
According to Pevkur, he is in constant contact with Ukrainian Defense Minister Oleksiy Reznikov and also receives some information from his colleagues.
"Therefore, I believe there is no need to exert additional pressure on the Ukrainians, as you know what to do. You also know that you would like to advance faster. However, this does not help on the battlefield because battlefield decisions need to be made according to the situation," stated the head of the Estonian Ministry of Defense.
Pevkur pointed out that he understands the difficulties and challenges that arise during the Ukrainian Armed Forces' counterattack, but in his opinion, openly discussing it in the media does not provide assistance.
"Instead, what helps is more weaponry and more aid to Ukraine, so that these young men defending the Ukrainian people and country can properly carry out their duties," emphasized the minister.
Ukrainian Armed Forces' counterattack
Recalling that since the beginning of summer, Ukrainian defenders have continued their counterattack on various fronts. They have already managed to liberate a number of settlements from Russian forces in the southeastern region.
According to the Ministry of Defense, the Ukrainian Armed Forces have advanced 12 square kilometers in the south and approximately 4 square kilometers on the Bakhmut front in the past week.
The General Staff reported that Russian occupiers continue to concentrate their main efforts on the Kupyansk, Lyman, Bakhmut, Avdiivka, and Mariupol fronts, where heavy battles are ongoing. In the last 24 hours, there have been 35 armed clashes on the frontlines.