Ukrainian Armed Forces liberate over 16 square kilometers of territory in the past week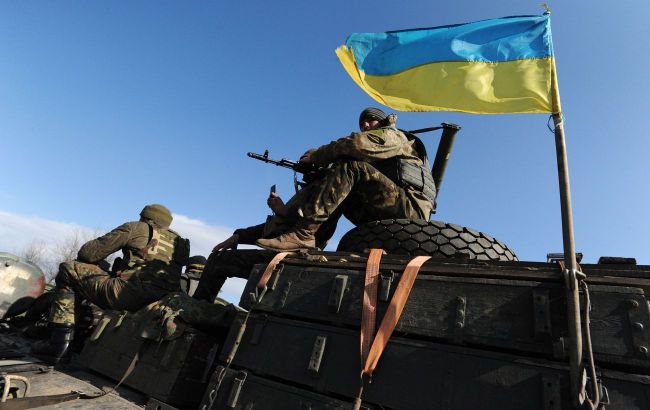 Ukrainian Armed Forces have liberated over 16 square kilometers in the south in a week - Getty Images)
According to the Military Media Center, the Deputy Minister of Defense of Ukraine, Hanna Maliar, stated that Ukrainian forces advanced by 12 square kilometers in the southern direction and approximately 4 square kilometers on the Bakhmut axis.
Southern front situation
During the offensive on the southern front, Ukrainian troops have reclaimed more than 192 square kilometers of territory. In the past week, the Defense Forces have freed over 12 square kilometers in this area.
The Ukrainian forces continue their offensive on multiple fronts towards Melitopol and Berdyansk.
Bakhmut axis situation
On the Bakhmut axis, Ukrainian forces have liberated around 35 square kilometers of territory. In the past week, they regained control of approximately 4 square kilometers in this direction.
Key battles are ongoing in the areas of Klishchivka, Andriivka, and Kurdiumivka.
Frontline situation
According to the General Staff, the enemy is currently concentrating its efforts on the following directions:
Kupyansk;
Lyman;
Bakhmut;
Avdiivka;
Mariupol.
As reported by the Institute for the Study of War (ISW), Ukrainian troops are holding back Russian occupiers' assaults in the regions of Svatove and Kreminna, successfully repelling attempts by aggressors to counterattack on the Bakhmut axis. Additionally, Ukrainian forces are making progress in the southern part of the country.