Combined strikes: Ukraine's Intel insight on what to expect from Russians in fall 2023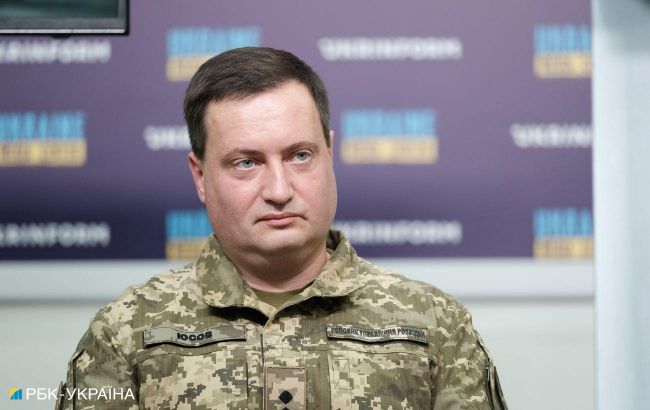 Representative of the Defense Intelligence of the Ministry of Defense of Ukraine, Andrii Yusov (Photo: Vitalii Nosach, RBC-Ukraine).
Russians will continue to attack Ukrainian territory this fall, and combined strikes are expected, according to Andrii Yusov, a representative of the Defense Intelligence of the Ministry of Defense of Ukraine, in a comment to RBC-Ukraine.
"Can there be attacks? Yes, there can be. Are the Russians currently trying to accumulate missiles? Yes, they are. Will there be combined strikes? There will be. Will they be more massive than last winter? No, they won't," he stated.
Yusov adds that when assessing whether this fall-winter season will be harder or easier in terms of energy supply, it is primarily a question for the energy sector and the government.
"There are more air defense and missile defense systems now, so from this perspective, Ukraine is better prepared for attacks. However, it is clear that the damage from last fall and winter was significant," said the representative of the Ukrainian Intelligence.
Massive attacks last winter
Last fall and winter, Russian occupiers heavily shelled Ukraine. They used missiles of various types and Iranian-made kamikaze drones.
The main goal of the aggressors was to inflict maximum damage to Ukraine's energy infrastructure, leaving Ukrainians without heating and electricity. Widespread power outages were enforced due to extensive damage throughout Ukraine.
Analysts and experts believe that this winter, the occupiers may not be able to leave Ukrainians without electricity. However, the military warns that the occupiers may be preparing for attacks, including the use of Shahed drones.
For what to expect for Ukrainians in the fall and winter, and whether there will be power outages, read in RBC-Ukraine material.