Brazil's President shares his expectations for meeting with Zelenskyy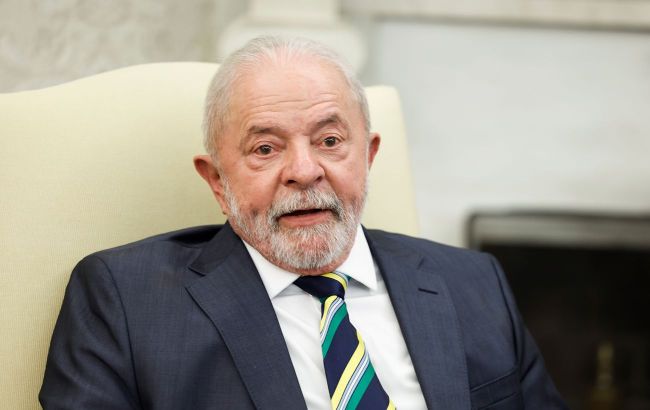 Photo: Luiz Inácio Lula da Silva, President of Brazil (Getty Images)
President of Brazil, Luiz Inácio Lula da Silva stated that Brazil is ready to discuss matters of interest with President Volodymyr Zelenskyy, including the war in Ukraine, according to Folha de S.Paulo.
"It's a conversation between two country presidents, each with their own problems and visions," stated the head of Brazil.
He also mentioned that he would talk to Zelenskyy about the issues that the Ukrainian president wishes to discuss. The publication further clarifies that Lula da Silva intends to remind Zelenskyy about Brazil's "peace club" for resolving the conflict in Ukraine, involving the formation of a group of intermediaries from five countries.
Zelenskyy's meeting with the President of Brazil
Ukrainian President Volodymyr Zelenskyy would hold a meeting with Brazilian President Luiz Inácio Lula da Silva on Wednesday, September 20, in New York, as reported by The Guardian.
"Brazil's president, Luiz Inácio Lula da Silva, will meet his Ukrainian counterpart, Volodymyr Zelenskyy, in New York on Wednesday," the media states.
Yesterday, it was reported that Lula da Silva would be leaving the United States prematurely due to complaints about his health and severe leg pain.
Brazil's position on the war in Ukraine
Volodymyr Zelenskyy had previously expressed his desire to personally meet with the Brazilian leader, but Lula da Silva had not responded to the request.
In May, it was reported that Zelenskyy was unable to meet with his Brazilian counterpart, Lula da Silva, during the G7 summit.