Without having meeting with Zelenskyy: President of Brazil leaving USA early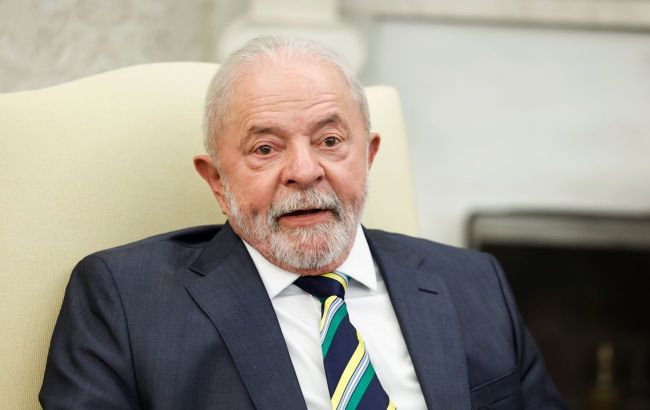 Lula da Silva, President of Brazil (Photo: Getty Images)
President of Brazil Luiz Inácio Lula da Silva is leaving the United States prematurely due to complaints of poor health and severe leg pain, according to CNN Brasil.
According to the media, da Silva will return to Brazil on Tuesday, September 19. However, he had a meeting planned with President of Ukraine Volodymyr Zelenskyy and President of the United States Joe Biden on September 20.
Despite his condition, da Silva still plans to meet with them and will then travel to Brazil.
Meeting between Zelenskyy and the President of Brazil
Earlier, it was reported that Ukrainian President Volodymyr Zelenskyy would meet with the President of Brazil, Luiz Inácio Lula da Silva, on Wednesday, September 20, in New York.
"Brazil's president, Luiz Inácio Lula da Silva, will meet his Ukrainian counterpart, Volodymyr Zelenskyy, in New York on Wednesday," The Guardian reported.
The article noted that Lula had upset some Western leaders who support Ukraine's fight against Russia by refusing to take a clear position on the war.
Lula attempted to position himself as a potential peace mediator between Ukraine and Russia, stating that "some countries must remain neutral if peace is to be achieved."
Brazil's stance on the war in Ukraine
Volodymyr Zelenskyy had expressed his desire to personally meet with the Brazilian leader, but Lula da Silva had ignored the request.
In May, it was reported that Zelenskyy was unable to meet with his Brazilian counterpart, Lula da Silva, during the G7 summit.