Borrell believes that faster arms delivery could save lives in Ukraine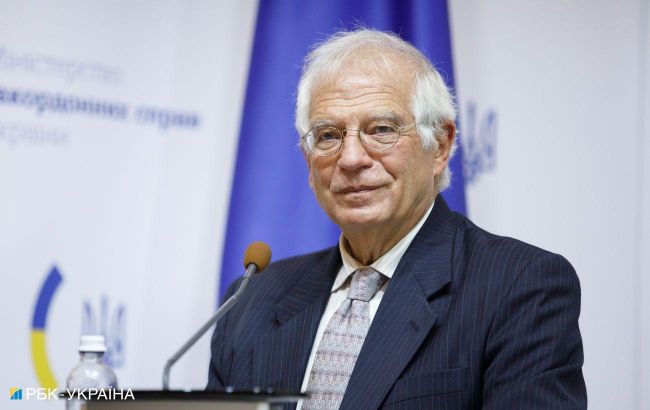 Photo: Josep Borrell (Vitalii Nosach, RBC-Ukraine)
The High Representative of the European Union for Foreign Affairs and Security Policy, Josep Borrell, stated that Ukraine could have saved more lives if military aid delivery had been faster, according to The Guardian.
He mentioned that the EU is still far from having the necessary defense capabilities. Borrell stated that the war required a swift response to identify Europe's capabilities.
This relates to what the EU can provide, what Ukraine can use, and where there may be duplications and gaps in assistance.
Military supplies must be expedited
Borrell mentioned that the EU has worked miracles and acted at lightning speed compared to the past.
"Some decisions have been discussed for quite a long time. Do we have to provide tanks? This has been a long discussion, and in the end, we provide tanks. Do we have to provide Patriot anti-aircraft missiles? There has been a long discussion and in the end we did it. Do we have to provide air force capacities? This was discussed just at the beginning of the war. Now we are training pilots for the F-16s," said the High Representative of the EU for Foreign Affairs and Security Policy.
He also emphasized that war is war. Therefore, if someone wants to help a country under a severe attack with weapons, it is necessary to act as quickly as possible.
Faster arms deliveries could have saved lives in Ukraine
Borrell believes that quicker decisions could have saved lives. He also noted that the progress of the Ukrainian counteroffensive has been slowed down by issues unrelated to arms supply.
"Russia has built a long string of fortifications. In some cases 25km deep, or wide. And it's clear that you cannot launch a frontal attack against that, it would be suicide. They have been mining the whole land," he said.
EU's military aid to Ukraine
The European Union aims to train 40,000 Ukrainian soldiers by the end of the year.
In July, it became known that the training of Ukrainian troops could gradually be shifted from Europe to Ukraine. This proposal was made by the EU's chief diplomat, Josep Borrell.
Borrell then stated that the Assistance Fund for Ukraine for the period 2024-2027, necessary to meet the military needs of the Armed Forces of Ukraine, should be established by the end of the year.