EU commits to creating €20 billion Assistance Fund for Ukraine by year's end, Borrell states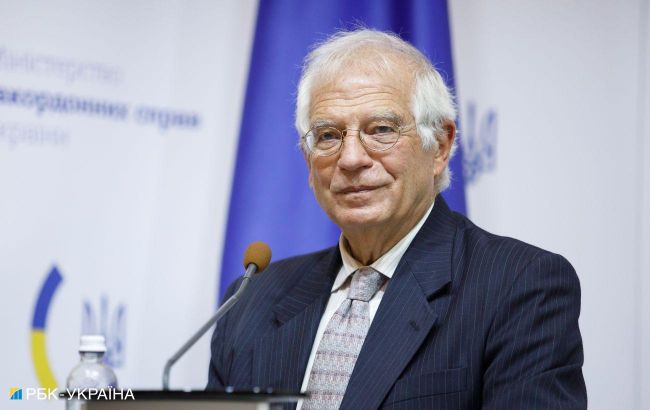 EU Foreign Affairs Chief Josep Borrell (Photo: Vitalii Nosach, RBС-Ukraine)
The fund to assist Ukraine for the period 2024-2027, which is needed to meet the military needs of the Armed Forces of Ukraine, must be created by the end of the year, according to the High Representative of the EU for Foreign Affairs Josep Borrell.
"First, on military equipment. I proposed a Ukraine Assistance Fund for the period 2024-2027 to ensure the sustainability of our military assistance," he stated.
What is known about this Fund
This Fund, which will be integrated into the European Peace Facility, is intended to become a key element of the EU's long-term contribution to Ukraine's security. European leaders agreed on this in June.
"I propose a Fund with around €5 billion every year. This should be [seen as] a ceiling, not a spending target. If we could spend less, [it would be] much better, but this should be our ceiling to programme in the medium term our efforts to support Ukraine," said Borrell.
When could it be established
According to him, defense ministers of European countries discussed this topic today, and foreign ministers of EU countries are planning to discuss it tomorrow.
Borrell expresses hope that this Fund will be established by the end of the year.
Military assistance to Ukraine from the EU
It was also reported today that the European Union aims to train 40,000 Ukrainian soldiers by the end of the year.
In July, it was revealed that the training of Ukrainian forces could gradually shift from Europe to Ukraine. This proposal was put forward by the EU's chief diplomat, Josep Borrell.