ATACMS missile transfer agreed ahead of Zelenskyy's visit, but there's nuance: FT reports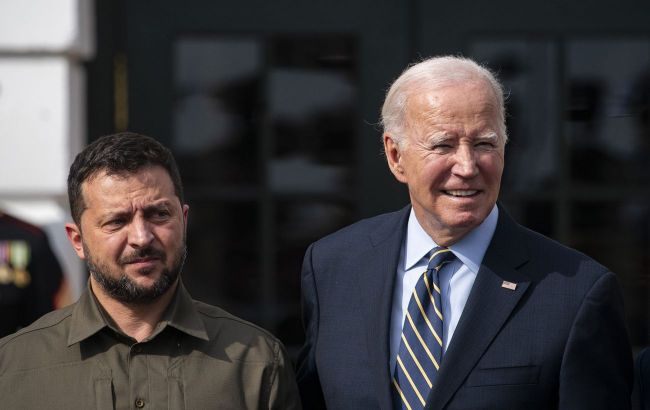 Volodymyr Zelenskyy, President of Ukraine, and Joe Biden, President of the United States (Photo: Getty Images)
The administration of U.S. President Joe Biden has decided to transfer long-range ATACMS missiles to Ukraine ahead of President Volodymyr Zelenskyy's visit, according to Financial Times.
According to the news organization sources, the White House has decided not to publicly announce the transfer in order to avoid giving hints to the Russians and to deter terrorists from moving their supply lines further away from the front lines.
When can we expect the missiles
It is stated that the missiles will arrive in Ukraine in the near future, but initially in limited quantities.
According to a source cited by the publication, the U.S. will send a version of ATACMS armed with cluster munitions rather than a single warhead. This is intended to reassure some U.S. officials who believe that supplying missiles with only a single warhead would deplete American stocks.
ATACMS for Ukraine
Western media previously reported that the issue of transferring long-range ATACMS missiles had seen progress. The United States Senate urged Joe Biden to provide Ukraine with these missiles, but the White House remained cautious in its statements, citing ongoing discussions regarding the transfer of munitions.
As NBC News reported, during the meeting between Volodymyr Zelenskyy and Joe Biden, the latter informed Ukraine's leader that the United States would supply a small quantity of ATACMS missiles.
However, White House Press Secretary Karine Jean-Pierre couldn't confirm this information.