'All of Russia's neighbors are under threat if Ukraine does not prevail' - Zelenskyy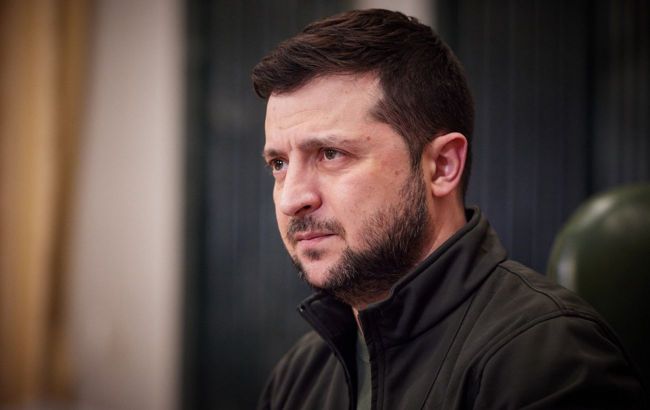 President of Ukraine, Volodymyr Zelenskyy (Photo: president.gov.ua)
If Russia manages to seize Ukraine, it will bring suffering and pain to Ukraine and other European nations. However, it won't be able to achieve this, as Ukraine will stand firm, said the President of Ukraine, Volodymyr Zelenskyy, to the Danish Parliament.
He emphasized that currently, Russian aggression is inflicting pain and death upon Ukrainian cities and villages. Furthermore, the aggressor country openly states it won't limit itself to Ukraine alone.
"Later, after our country, they want to carry suffering further to Europe and to the world. And I am sure you hear it from Moscow. All of Russia's neighbors are under threat if Ukraine does not prevail," Zelenskyy highlighted.
The President noted that international law cannot be resurrected. According to him, each democratic nation can become a target, whether for missiles, mercenaries, or destabilization. He believes that democratic countries are sensing this.
"But Ukraine will prevail. I want you to see it, hear it, feel it. Ukraine will prevail," he emphasized.
Zelenskyy's visit to Northern Europe
Over the weekend, the President of Ukraine visited Sweden, the Netherlands, and Denmark.
During his visit to Sweden on August 19, agreements were reached regarding the production of equipment in Ukraine and the commencement of testing Gripen fighter jets by Ukrainian pilots.
Furthermore, on August 20, agreements were reached in the Netherlands and Denmark for transferring F-16 fighters to Ukraine after pilot training. The Netherlands will provide Ukraine with 42 American fighter jets, while Denmark will contribute an additional 19.
Following this, Zelenskyy may visit Athens, where Western Balkan leaders will meet.