Africa seeks to place Ukrainian weapons production on its territory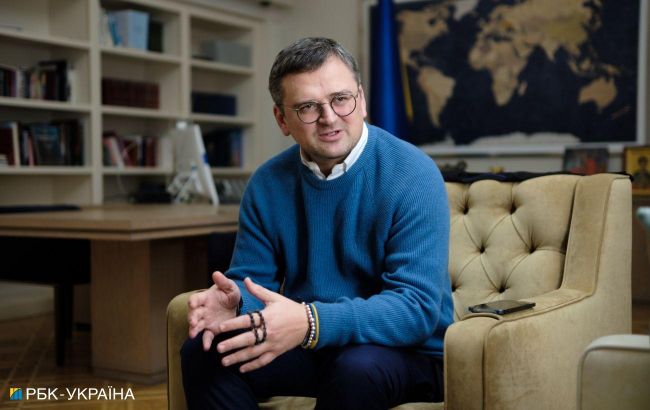 Minister of Foreign Affairs of Ukraine Dmytro Kuleba (Vitalii Nosach, RBC-Ukraine)
Africa not only wants to buy Ukrainian weapons but is also interested in placing Ukrainian arms production facilities on its territory, as Minister of Foreign Affairs Dmytro Kuleba says at the Defense Industries Forum, RBC-Ukraine correspondent reports.
Kuleba notes that before the full-scale Russian invasion, Africa was one of the largest markets for Ukrainian military products. Today, Africa is awaiting the return of Ukrainian weapons to the market.
"In one African country, while speaking with the leader of that country, he looked me in the eyes with trust and said, 'They have sent you so many weapons; you definitely don't need that much. Maybe share some with us?' So, they have a different perspective on our needs," the minister said.
According to the head of the Ministry of Foreign Affairs, there is also a second interest emerging in Africa, which is the establishment of Ukrainian arms and ammunition production on African soil.
"This is a new trend," Kuleba stated, adding that there will be a very high demand for the sale and production of weapons made in Ukraine.
Defense Industries Forum
The First International Defense Industries Forum (DFNC1) took place in Kyiv on September 29. It brought together 252 companies from over 30 countries.
The forum was participated by tank manufacturers, artillery producers, drone manufacturers, ammunition makers, developers of innovative software, and owners of unique advanced technologies from partner states. Ukrainian state-owned and private defense industry enterprises also participated.
At the forum, Ukrainian President Volodymyr Zelenskyy announced the creation of a defense industry alliance, with 13 companies already joining. Ukraine will also establish a special defense fund using funds from Russian assets and dividends from state defense assets.
According to the Ministry of Foreign Affairs, 38 defense companies from 19 countries have already joined the alliance.