Ukraine to create defense fund using money from Russian assets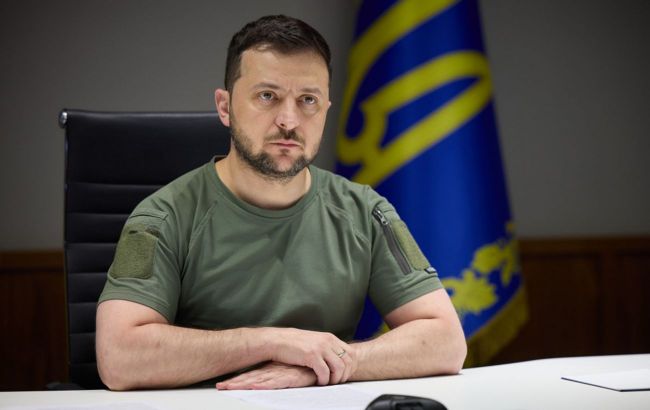 President of Ukraine Volodymyr Zelenskyy (Getty Images)
Ukraine aims to make a special defense fund. It will be funded by dividends from state defense assets and income from the sale of confiscated Russian assets, as President Volodymyr Zelenskyy says at the International Defense Industries Forum, RBC-Ukraine correspondent reports.
"A special defense fund will be established in Ukraine," Zelenskyy stated.
Photo: Defense Industries Forum is taking place in Ukraine (RBC-Ukraine)
According to him, this special fund will provide additional resources, including support for the development of military production and cooperation to create new military facilities and programs needed for defense and the well-being of Ukrainian soldiers.
"The fund's resources will be additional to state expenditures in the defense sector, defense production, and private investments. The fund will be filled with dividends from state defense assets and income from the sale of confiscated Russian assets," the president noted.
Defense Industries Forum
Ukraine is hosting the International Defense Industries Forum, and both domestic and foreign arms manufacturers are participating.
The event aims to show the achievements of the Ukrainian defense industry sector and explore ways to enhance its capabilities, including through the building of new production facilities in Ukraine.
At least 165 defense companies from 26 countries are participating in the forum.
NATO Secretary-General Jens Stoltenberg and French Defense Minister Sébastien Lecornu are among the participants. They arrived in Kyiv with a delegation of representatives of companies specializing in the production of military equipment.
Confiscation of Russian assets
The Ukrainian government previously stated its intention to use confiscated foreign assets from Russia, including for the rehabilitation of Ukrainian war veterans.
The United States is preparing to transfer confiscated Russian assets to Ukraine for the first time, with a total value exceeding $5 million.
There have been active discussions about using confiscated Russian assets to aid Ukraine's recovery. During his recent international tour, Zelenskyy stated that the funds should be used to compensate for the damages caused by war and terrorism.
For more details on how the Ukrainian government plans to obtain foreign assets from Russia, you can refer to the RBC-Ukraine article.