Zelenskyy to hold meeting of Staff of Supreme Commander-in-Chief next week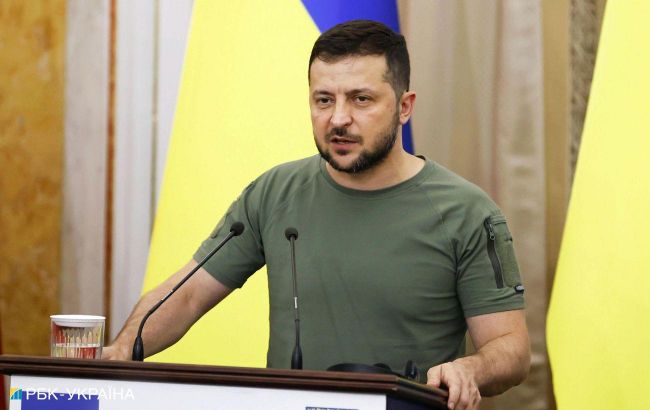 Ukrainian President Volodymyr Zelenskyy (photo: Vitalii Nosach, RBC-Ukraine)
Next week, President Volodymyr Zelenskyy announced that a meeting of Staff of Supreme Commander-in-Chief will take place.
"As always, there will be meeting of Staff of Supreme Commander-in-Chief next week, as announced," he said.
According to Zelenskyy, the agenda for the meeting has already been established. Among other things, decisions will be made at the meeting to further strengthen the Ukrainian military.
"To the military command - prepare infrastructure more actively for new Ukrainian aircraft. To the diplomats - advance in communications with partners everything that our soldiers need. The requests from each of the units are very clear. This is what the results of Ukrainian diplomacy should be," the President stated.
Military aid to the Armed Forces of Ukraine
Recently, Finland approved a new package of military aid to Ukraine. Helsinki will provide military equipment to Ukraine worth 94 million euros. However, for security reasons, additional details regarding the content of the aid and the method and schedule of its delivery are not disclosed.
In addition, Latvia has handed over another Mi-17 helicopter to Ukraine.