Zelenskyy's visit to Spain brings more air defense systems for Ukraine - MFA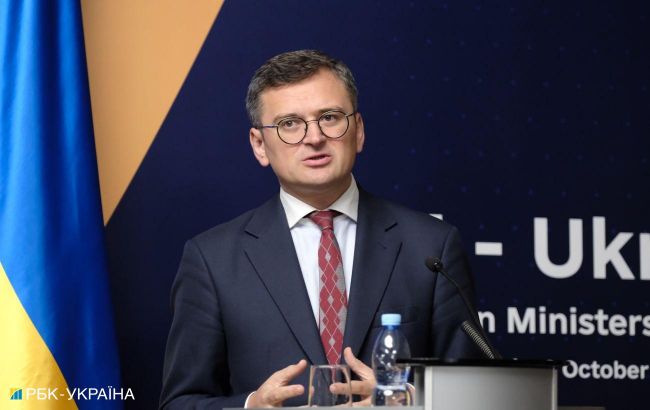 Minister of Foreign Affairs of Ukraine Dmytro Kuleba (Vitalii Nosach, RBC-Ukraine)
Ukraine will obtain more air defense systems following President Volodymyr Zelenskyy's visit to Spain, according to Minister of Foreign Affairs Dmytro Kuleba.
He says that decisions at the European Political Community summit are made in bilateral meetings. Zelenskyy has already held several such meetings.
According to Kuleba, considering the Russian terrorist act in the Kupiansk district, where at least 49 people were killed, the key topics of discussion are anti-aircraft defense systems, anti-drone weapons, and radio-electronic warfare. In other words, everything that will enable Ukraine to prevent similar tragedies and suppress Russia's ability to bomb peaceful cities and villages.
"The president has certain agreements. I cannot disclose them right now, but there will be more of such systems in Ukraine as a result of the president's visit to Granada," the minister added.
Zelenskyy's visit to Spain
Today, the head of Ukraine is on a visit to Granada, Spain, attending the European Political Community summit.
Zelenskyy has also held a series of bilateral meetings. In particular, he discussed a new aid package and Ukraine's prospects for joining the EU with the Prime Minister of Spain, Pedro Sánchez.
Zelenskyy also discussed the strengthening of Ukraine's air defense with the Prime Minister of Italy, Giorgia Meloni.