Zelenskyy's address to the Danish Parliament (broadcast)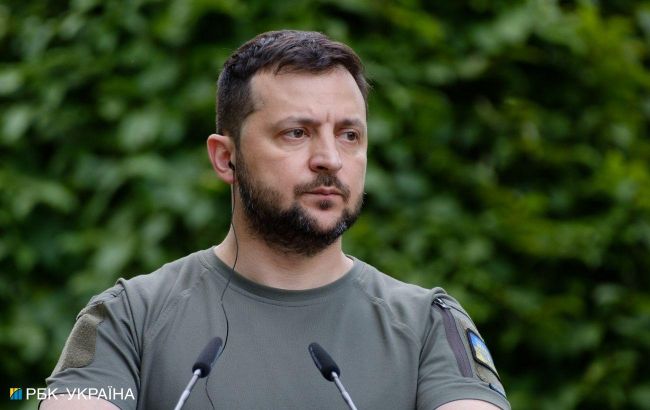 President of Ukraine Volodymyr Zelenskyy (Getty Images)
Today, August 21, President of Ukraine Volodymyr Zelenskyy is addressing the Danish Parliament, according to the President's Telegram.
"Today, I am addressing the Parliament of the Kingdom of Denmark. We continue our important meetings," wrote Zelenskyy.
Zelenskyy's key statements
Speaking before the Danish Parliament, Ukrainian President Volodymyr Zelenskyy issued a stark warning, stating that all of Russia's neighbors are at risk if Ukraine does not hold its ground.
"Now, Russian evil strikes with pain and death at Ukrainian cities and villages. But they openly say that Ukraine is not enough. Later, after our country, they want to carry suffering further to Europe and to the world. And I am sure you hear it from Moscow. All of Russia's neighbors are under threat if Ukraine does not prevail," emphasized the president.
However, he expressed confidence in Ukraine's ability to withstand these challenges and urged his partners to "hear, see, and feel" this.
Zelenskyy also expressed gratitude to the Danish Parliament for their military assistance, particularly for the Harpoon missiles which the Russians fear.
"I really thank you from all the Ukrainians. Thank you, Denmark, for your solidarity. Thank you for the help provided to Ukraine.Thank you for Harpoons (anti-ship missiles - ed.) which the are Russians afraid of (with a smile - ed.). Thank you for Caesars, Leopards, Bradleys, drones. Yes, they (Russians - ed.) are afraid of drones. And thank you for demining machines" the President said.
He emphasized that all these efforts are currently aimed at protecting people's lives.
Zelenskyy's visit to the Netherlands and Denmark
On August 20, President Volodymyr Zelenskyy visited the Netherlands. The main agenda of his trip centered around F-16 fighter jets.
Following his visit to the Netherlands, the head of state traveled to Denmark.
It was later revealed that both the Netherlands and Denmark had committed to supplying Ukraine with F-16 fighter jets once certain conditions for the transfer were met.
Specifically, Ukraine is set to receive 42 American F-16 fighter jets from the Netherlands and 19 from Denmark. Additionally, training for Ukrainian pilots on F-16s is expected to commence as soon as possible.