Netherlands, Denmark commit to transfer F-16 fighter jets to Ukraine - PM Rutte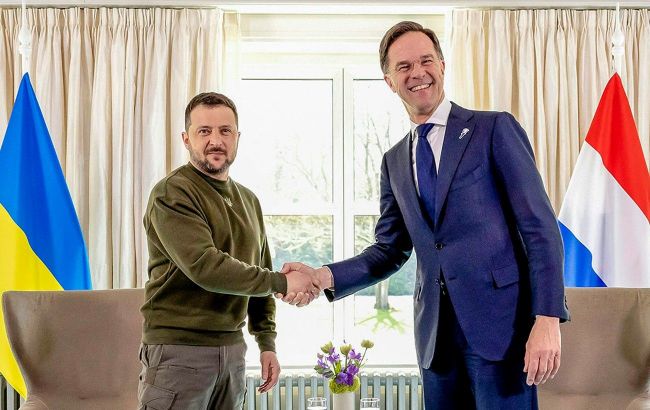 President of Ukraine Volodymyr Zelenskyy and Prime Minister of the Netherlands Mark Rutte (Getty Images)
The Netherlands and Denmark have committed to providing Ukraine with F-16 fighter jets after the conditions for such transfer are met, as Prime Minister of the Netherlands Mark Rutte says during a joint press conference with President of Ukraine Volodymyr Zelenskyy.
According to Rutte, in May, the Netherlands announced that they would train Ukrainian pilots to deploy the F-16. However, training cannot take place without fighter jets.
"In other words, aircraft delivery is needed for training. Today we can announce that the Netherlands and Denmark commit to transferring F-16 aircraft to Ukraine when the conditions for such transfer are met," Rutte stated.
Zelenskyy's visit to the Netherlands
Today, on August 20, Zelenskyy arrived on a visit to the Netherlands. The main issue of his trip is the F-16 fighter jet supply to Ukraine.
The agenda also includes:
Global Peace Summit
Peace Formula
holding Russia accountable.
F-16 for Ukraine
The F-16 fighter jets are essential for Ukraine not only for defense against everyday Russian attacks but also to enable Ukrainian forces to compete with Russian aviation.
Recently, the United States approved the transfer of F-16 fighter jets to Ukraine. Denmark and the Netherlands were committed to aircraft transferring.