Zelenskyy responds to events in Israel: 'We believe that order will be restored'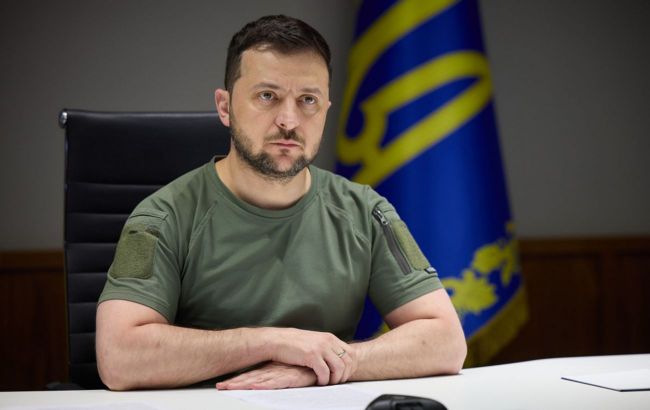 President of Ukraine Volodymyr Zelenskyy (Photo: president.gov.ua)
President of Ukraine Volodymyr Zelenskyy condemned the attack by Hamas militants on Israel. He expressed support for Israel's right to self-defense, according to the head of state.
"Horrifying news from Israel. My condolences to all whose relatives and loved ones have died in the terrorist attack. We believe that order will be restored, and terrorists will be eliminated," the President stated.
He emphasizes that terrorism is a crime worldwide. He calls on the world to unite against terror to establish justice.
"Israel's right to self-defense is unquestionable. All the circumstances of this terrorist attack must be clarified so that the world knows and holds accountable anyone who incited and helped organize the attack," the President stated.
Zelenskyy calls on Ukrainians in Israel to follow the instructions of local authorities, not disregard safety rules, and, if necessary, contact the Ukrainian embassy.
Gaza attacked Israel
On the morning of October 7, Hamas militants launched a massive rocket attack on the south and center of Israel. Thousands of rockets and projectiles were fired. According to the latest data, 22 people have been killed as a result of the attack, and at least 545 people have been injured.
The Israel Defense Forces announced the beginning of a "counter-terrorist operation" called "Iron Swords" in the Gaza Strip. Dozens of fighter jets targeted Hamas facilities.
Ukraine condemned the attack on Israel, and the President's Office believes that the world is plunging into chaos due to Russia.
RBC-Ukraine is closely monitoring the situation in Israel; more details can be found in our material.