Zelenskyy's Office responds to events in Israel: Russia triggers world to 'plunge into chaos'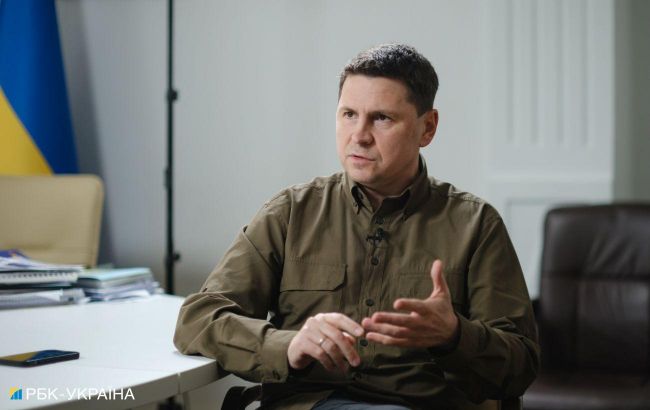 Mykhailo Podolyak, Advisor to the Head of the President's Office (Photo: Vitalii Nosach, RBC-Ukraine)
The hostilities in Israel and the massive rocket attacks are a consequence of Russia undermining global security. Due to Moscow's actions, the world is plunging into chaos, according to the Advisor to the head of the President's Office, Mykhailo Podolyak.
"Consequences. All that Russia is doing in Ukraine is destroying global security, global rules, global agreements. As a consequence, the world is plunging into chaos, and terrorist communities are beginning to behave more defiantly, aggressively, and even declare war against entire countries....," he stated.
Podolyak believes that defeating Russia can restore stability to the world. He referred to Moscow as the "key sponsor of global terrorism and the author of the deliberate collapse of international law."
What is known about the situation in Israel
Today, on October 7th, Hamas militants from the Gaza Strip attacked the south and center of Israel. Thousands of rockets and projectiles have been fired across Israel, and the shelling continues.
Hamas infiltrated communities in southern Israel, and there are reports of over 30 Israeli captives. The Israel Defense Forces announced the beginning of a "counter-terrorism operation" called "Iron Swords" in the Gaza Strip. Dozens of fighter jets are targeting Hamas facilities.
As of 1:00 PM, there is information about at least 22 fatalities and over 500 injured, but there are no Ukrainians among them.
RBC-Ukraine is monitoring the situation in Israel, and you can find more detailed information in our material.