Zelenskyy meets with Canadian businessmen in Toronto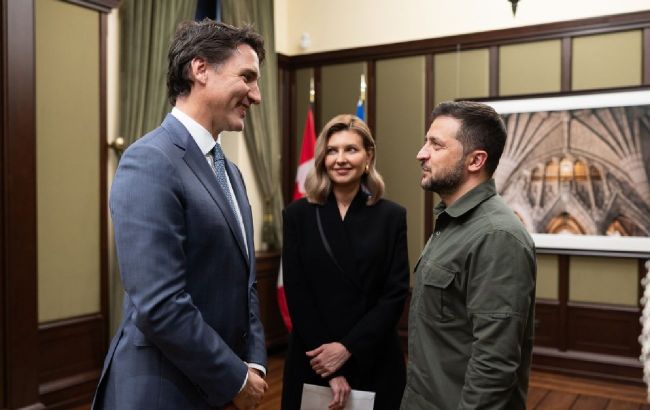 Prime Minister of Canada Justin Trudeau and President of Ukraine Volodymyr Zelenskyy (president gov ua)
Ukrainian President Volodymyr Zelenskyy held a meeting with Canadian business leaders in Toronto, according to the Office of the President.
The meeting took place on Friday, September 22, in Toronto, Canada, and was attended by Canadian Prime Minister Justin Trudeau.
The main focus of the meeting was on investments in Ukraine for its recovery during and after the war.
"We are very interested in you coming to Ukraine, very interested in rebuilding Ukraine - this is what we need today. These are all areas which you are good at. We are very interested in your work, business and technology," Volodymyr Zelenskyy said.
Zelenskyy's visit to the United States and Canada
This week, Ukrainian President Volodymyr Zelenskyy arrived in the United States where he participated in the United Nations General Assembly and held a series of meetings on its sidelines.
Following his visit to the U.S., the Ukrainian leader traveled to Washington where he met with American President Joe Biden and members of Congress. After the United States, he visited Canada where he met with Prime Minister Justin Trudeau.
As a result of Zelenskyy's visits to both the United States and Canada, it was announced that both countries would provide new packages of military assistance to Ukraine.