Ukraine's defense needs and more: Zelenskyy holds talks with Trudeau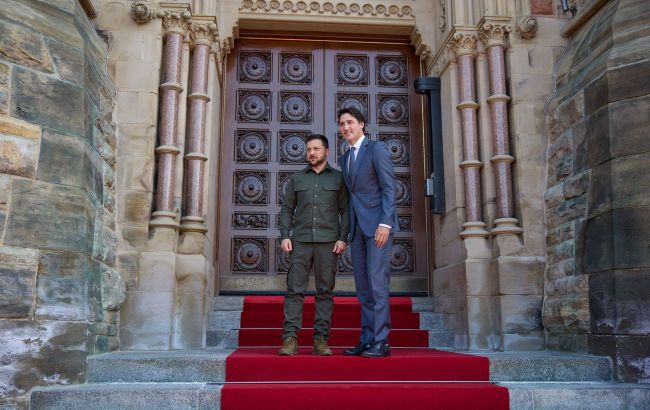 President of Ukraine Volodymyr Zelenskyy and Prime Minister of Canada Justin Trudeau (president.gov.ua)
President of Ukraine Volodymyr Zelenskyy held a meeting with Prime Minister of Canada Justin Trudeau. The sides discussed various issues, including the defense needs of Ukrainian forces, according to Zelenskyy's Office.
According to Ukraine's President, the negotiations with the head of the Canadian government were productive as always.
"Among the key issues were Ukraine's defense needs, further financial and humanitarian support for our country, as well as expanding opportunities for economic and investment cooperation," the statement reads.
Zelenskyy's visit to the United States and Canada
On September 18, Zelenskyy arrived in the United States on a working visit. He visited Ukrainian military personnel undergoing rehabilitation and treatment in American hospitals.
The head of state also spoke at the United Nations General Assembly and the UN Security Council.
He held a series of bilateral meetings, including with President of the United States Joe Biden, President of Brazil Luiz Inácio Lula da Silva, and Prime Minister of Israel Benjamin Netanyahu.
Today, on September 22, Zelenskyy arrived in Canada.