Zelenskyy holds talks with Biden: What was discussed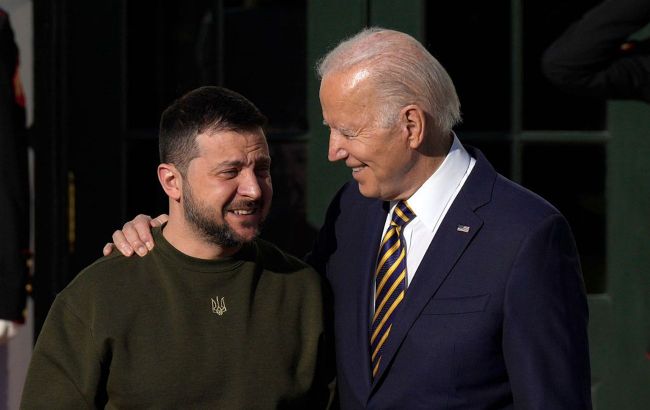 Photo: Volodymyr Zelenskyy held talks with Joe Biden (Getty Images)
President of Ukraine Volodymyr Zelenskyy held negotiations with his American counterpart, Joe Biden, where he thanked him for his leadership in supporting Ukraine and greetings for Independence Day, according to the President's Telegram.
The United States of America has taken a leading role in consolidating global support for our country. The Ukrainian leader emphasized that this decisive leadership has enabled our struggle and steered the course of history toward the side of good.
"Together, we prove that freedom and independence are worth fighting for. I thank President Biden, the U.S. Congress, and all Americans for this. You can count on Ukraine in protecting our shared values," stated Zelenskyy.
A White House statement also disclosed that among other topics, Biden and Zelenskyy discussed the commencement of training for Ukrainian pilots and the U.S. agreement to transfer F-16s to Ukraine.
U.S. assistance to Ukraine
Since the beginning of the full-scale Russian invasion, the United States has been one of Ukraine's primary allies. They have provided our country with significant military, humanitarian, and financial aid.
The U.S. President's administration is currently discussing the transfer of long-range ATACMS missiles to Ukraine, capable of destroying targets up to 300 kilometers away. Additionally, Pentagon spokesperson Patrick Ryder announced that America intends to begin training Ukrainian pilots on F-16 fighter jets in the near future.