Zelenskyy calls on Korea to develop business in Ukraine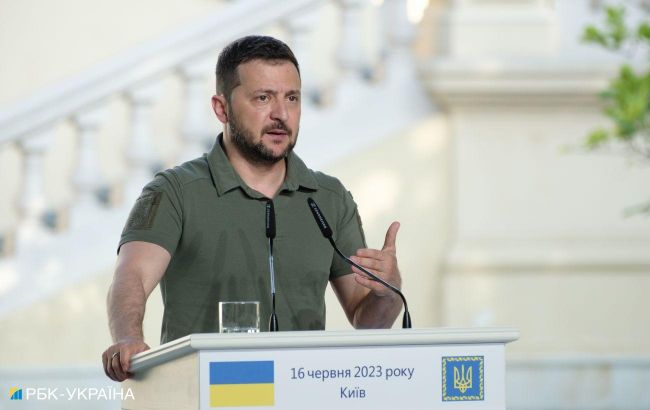 President of Ukraine Volodymyr Zelenskyy (Photo: Vitalii Nosach- RBC-Ukraine)
President of Ukraine Volodymyr Zelenskyy met with the Minister of Land, Infrastructure, and Transport, Won Hee-ryong, and representatives of Korean business, according to the head of the state.
He calls on Korea to actively engage in the Ukrainian market. Zelenskyy is confident that such cooperation will create new jobs and foster economic growth for both Ukraine and Korea. He emphasizes the importance of having Korean business representation in Ukraine.
The President of Ukraine also expresses gratitude to Korea for providing $2.3 billion in aid for the restoration of our state.
Additionally, the President emphasizes the need to protect Ukrainian airspace. He had previously discussed this matter with the leader of South Korea, Yun Suk Yol.
Ukraine-Korea relations
In June 2023, the President of South Korea, Yun Suk Yeol, visited Ukraine. He met with Zelenskyy and promised to provide a package of assistance to our country.
Recently, Yun Suk Yeol announced that South Korea would provide Ukraine with $2.3 billion in assistance.
Furthermore, Reuters reported that South Korea would provide financial aid to Ukraine in the amount of $394 million next year.