Ukraine to receive $2.3 billion from South Korea for postwar recovery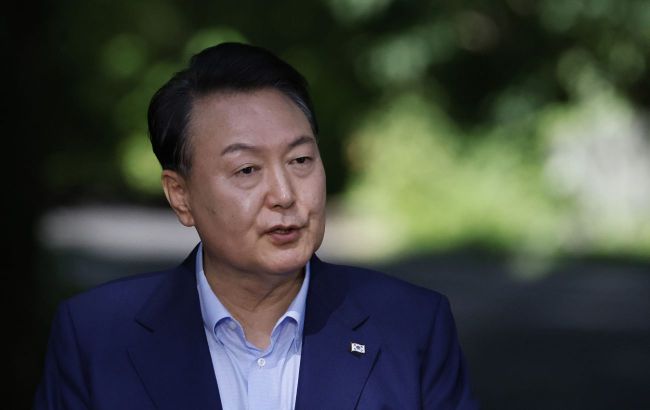 President of South Korea Yoon Suk Yeol (Getty Images)
South Korea would provide $2.3 billion in financial assistance for Ukraine's recovery, as President of South Korea Yoon Suk Yeol said during the G20 summit in India, Yonhap reports.
"South Korea will provide the initial $300 million in 2024 in the form of humanitarian aid and the remaining $2 billion in the form of long-term, low-interest loans through the Economic Development Cooperation Fund (EDCF) starting in 2025," the statement says.
This assistance is intended to support Ukraine's economic and social infrastructure projects.
"This will demonstrate our responsible role as a global pivotal state in leading assistance for the restoration of peace in Ukraine and lay the foundation for our full-fledged participation in Ukraine's future reconstruction," a presidential official said.
South Korea's aid
In June 2023, South Korean President Yoon Suk Yeol visited Ukraine. He met with his Ukrainian counterpart, Volodymyr Zelenskyy, and vowed to provide a package of assistance in the areas of security, humanitarian aid, and recovery under the Ukraine Peace and Solidarity Initiative.
According to Reuters, South Korea will provide financial assistance to Ukraine in the amount of 520 billion won ($394 million) in the next year.