Zelenskyy applauds Ukraine-NATO Council's decision on 'grain deal'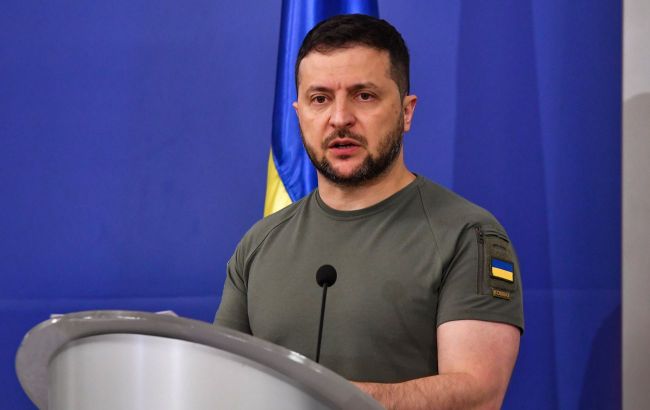 President of Ukraine Volodymyr Zelenskyy (Photo: Vitalii Nosach, RBC-Ukraine)
Ukrainian President Volodymyr Zelenskyy congratulated the decision of the NATO-Ukraine Council to condemn Russia's withdrawal from the "grain deal" according to the head of state's statement on Twitter.
"We are grateful to NATO Secretary General Jens Stoltenberg and NATO Deputy Secretary General Mircea Geoană for conducting this important Ukraine-NATO Council meeting. We welcome NATO's clear and unequivocal condemnation of Russia's exit from the 'grain deal.' The Council, created just two weeks ago in Vilnius, has already proven itself as a mechanism for crisis consultations," emphasized the President.
President Zelenskyy assured that Ukraine will continue to fulfill its obligations in ensuring global food security. He added that our country values the support of allies on this matter.
"We remain united with the Alliance on the path to NATO membership," concluded the head of state.
Ukraine-NATO Council
On July 26, a meeting of the Ukraine-NATO Council was held. Our country initiated the meeting for consultations on the situation in the Black Sea.
The reason for the meeting was Russia's withdrawal from the 'grain deal,' which previously allowed Ukraine to export its food products via the Black Sea. Now, this transportation route has been closed.
During the Council's meeting, NATO countries decided to strengthen surveillance and reconnaissance in the Black Sea, as Russia has created new risks in the region.