Zaluzhnyi meets with UK Defence Staff Chief: Discussed Ukrainian Armed Forces needs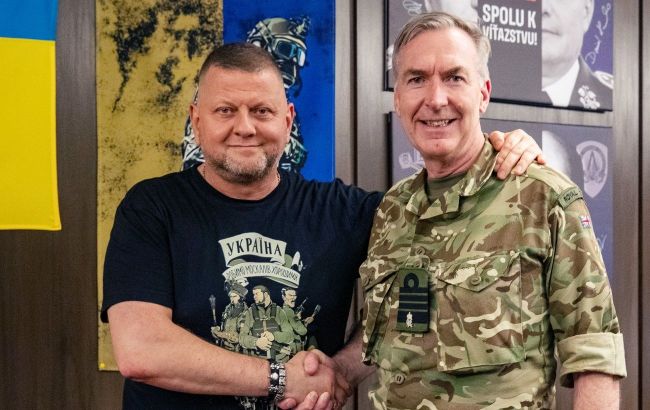 Valerii Zaluzhnyi and Tony Radakin (facebook.com/CinCAFU)
Today, September 28, Commander-in-Chief of the Armed Forces of Ukraine Valerii Zaluzhnyi met with Chief of United Kingdom Defence Staff Tony Radakin, according to Zaluzhnyi's statement.
"I told him about defensive and offensive actions on the frontline. We discussed the current needs of the Ukrainian military," Zaluzhnyi wrote.
He also emphasized the need to strengthen Ukraine's air defense.
"I thanked for this visit and support in Ukraine`s fight against Russian aggression," he added.
Radakin visits to Ukraine
In July 2022, Radakin visited Kyiv and met with Zaluzhnyi.
In August of this year, he visited Kyiv again.
Visit of the UK Defence Secretary to Ukraine
Today, President of Ukraine Volodymyr Zelenskyy held a meeting with the newly appointed Defence Secretary of the United Kingdom, Grant Shapps, who is currently visiting Kyiv.
Zelenskyy and Shapps discussed the issue of strengthening Ukrainian air defense, which is especially important ahead of the winter period.
They also discussed the adoption of a G7 joint declaration of support for Ukraine at the NATO Summit in Vilnius and the start of negotiations on a bilateral agreement on security guarantees for Ukraine.