Zelenskyy meets with new British Defense Secretary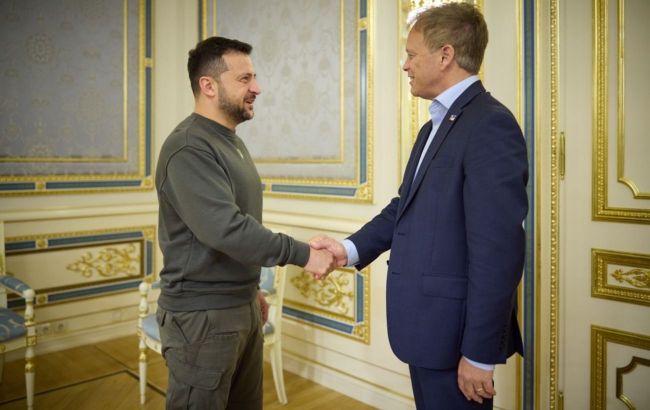 President of Ukraine Volodymyr Zelenskyy and British Defense Secretary Grant Shapps (president.gov.ua)
On September 28, Ukrainian President Volodymyr Zelenskyy met with the newly appointed British Defense Secretary, Grant Shapps, who is currently on a visit to Kyiv, according to Zelenskyy and the Presidential Office press service.
"Meaningful meeting with the UK Secretary of State for Defense, Grant Shapps. Thank you for the substantial financial, defense, and humanitarian support for Ukraine!" President Zelenskyy wrote.
Zelenskyy praised the level of cooperation with the United Kingdom in the defence sector, which allows the Ukrainian army to significantly expand its capabilities on the battlefield, in particular by means of long-range weapons.
The Head of State also thanked the UK for its significant financial, defenсe and humanitarian support of Ukraine in the time of war.
During the meeting, Zelensky and Shapps discussed bolstering Ukraine's air defence, which is particularly important in the run-up to the winter season.
Furthermore, the adoption of a joint declaration by the G7 at the NATO Summit in Vilnius in support of Ukraine and the commencement of negotiations with the United Kingdom regarding a bilateral security agreement for Ukraine were separately noted.
British assistance to Ukraine
The United Kingdom has consistently supported Ukraine since the onset of the full-scale Russian invasion. Notably, they were the first to announce the transfer of modern Western tanks and long-range missiles to Ukrainian forces.
In July, London announced a new package of military aid for Ukraine.
In August, the Ministry of Defense of the United Kingdom signed three contracts worth over $114 million for the supply of air defense equipment to Ukraine.