Will the Wagnerians remain in Belarus after Prigozhin's alleged death: SBGS response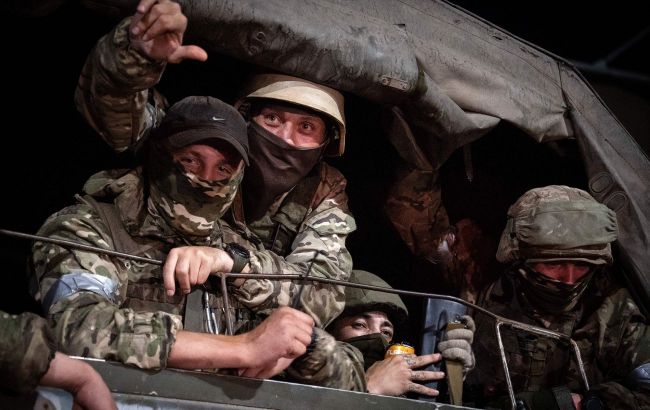 State Border Guard Service of Ukraine said whether Wagnerians will remain in Belarus after Prigozhin's alleged death (Photo: Getty Images)
After the presumed death of the leader of the Wagner Private Military Company (PMC), Yevgeny Prigozhin, the presence of mercenaries in Belarus is in question, according to Andrii Demchenko, spokesperson for the State Border Guard Service.
He noted that the State Border Guard Service continues to monitor whether the Wagner mercenaries will remain in Belarus.
"Especially after the alleged death of the Wagner Private Military Group leader. Because after this event, their further stay in Belarus is in doubt," the spokesperson said.
Demchenko mentioned that the possibility of mercenaries being forced to leave Belarus for the territory of the Russian Federation is not excluded. According to him, this is related to their funding and the agreements under which they were present in Belarus.
"However, I want to emphasize that, as before, the number of mercenaries present in the territory of Belarus does not pose a significant threat to Ukraine," he added.
Presumed death of Prigozhin
On August 23, an aircraft with ten people on board, including Prigozhin, crashed in the Tver region of Russia.
His death has not been officially confirmed, but American intelligence believes that Prigozhin died.
A Western official told the Financial Times that a Russian anti-aircraft missile system could have shot down the business jet, and The New York Times writes that an onboard explosion could have caused the crash.
Wagner mercenaries in Belarus
The monitoring group "Belarusky Hayun" has not yet observed the withdrawal of Wagner Group militants from Belarus. However, satellite images confirm that the Wagner Group camp in Belarus began to be dismantled in early August.