Why holding elections in Ukraine during war is challenging? MFA explains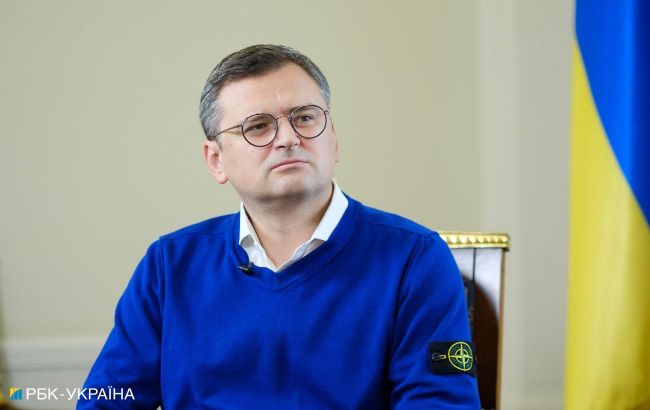 Ukrainian Minister of Foreign Affairs Dmytro Kuleba (Vitalii Nosach, RBC-Ukraine)
Holding elections in Ukraine during a war is quite challenging because millions of citizens are currently abroad, and they need to be given the opportunity to vote, as Ukrainian Minister of Foreign Affairs Dmytro Kuleba says in an interview with the French channel France 5.
"The issue is not whether President Zelenskyy will win the next elections or not. The question is different. According to our legislation, elections cannot be held during wartime," said Kuleba.
He notes that millions of Ukrainians are currently abroad, and they should be given the right to vote.
"So that the entire Paris, for example, is not blocked by a line of Ukrainians waiting in front of the embassy to vote. There is also a finance problem. All these problems must be resolved to hold elections," emphasized the minister.
Elections in Ukraine in 2024
Parliamentary elections were supposed to take place in Ukraine on October 29, but such an opportunity is prohibited by law during the state of martial law. Also, presidential elections are scheduled for the end of March in 2024.
US Senator Lindsey Graham stated that elections in Ukraine in 2024 should take place despite the imposed martial law.
President Volodymyr Zelenskyy mentioned that he is ready to conduct elections if allies provide Ukraine with the necessary assistance, including $5 billion and Western observers, including in the trenches.
Later, Senator Lindsey Graham called on allies to provide Ukraine with financial and technical support for holding elections in 2024.
When asked whether he will run for a second term if the elections in 2024 do take place, Zelenskyy did not provide a direct answer. He only stated that he would not leave his country during the war.