Elections in Ukraine, 2024 - US Senator Lindsey Graham called on allies to provide aid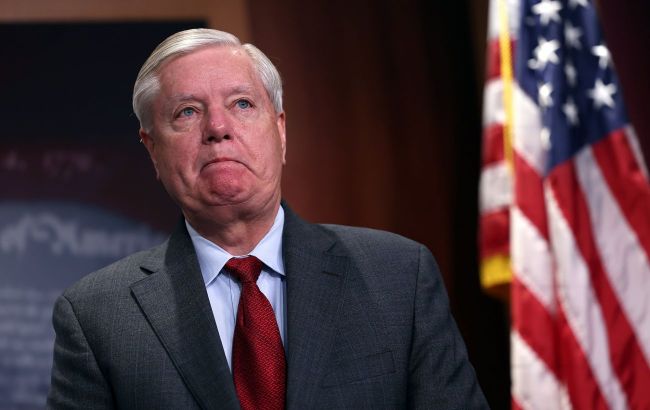 United States Senator from the Republican Party Lindsey Graham (photo: GettyImages)
United States Senator from the Republican Party Lindsey Graham called on allies to provide financial and technical assistance to Ukraine for the conduct of the 2024 elections, states Lindsey Graham on Twitter.
An American lawmaker has acknowledged that conducting democratic elections during a time of war is a bold and significant decision by President Zelensky and the people of Ukraine.
"I cannot think of a better symbol for Ukraine than to hold free and fair elections during the course of a war. Elections would not only be seen as an act of defiance against the Russian invasion, but an embrace of democracy and freedom," Senator Graham wrote.
He added that he understands that the Ukrainian parliament will need to make legislative changes and that the security conditions for conducting elections will be challenging.
"I cannot think of a better investment for the stability of Europe than helping Ukraine survive as an independent, self-governing, Rule of Law-based democracy. I would encourage all of Ukraine's allies to help provide the financial and technical assistance to support this effort," the senator declared.
The elections in Ukraine in 2024
Originally scheduled for October 29, parliamentary elections in Ukraine were prohibited by law during the ongoing martial law period. Looking ahead, the country is also set to hold presidential elections in 2024, slated for the end of March.
Senator Lindsey Graham boldly stated on August 24 that elections in Ukraine should proceed in 2024, despite the declaration of martial law.
President Volodymyr Zelenskyy has expressed his readiness to hold elections provided that Ukraine receives the necessary assistance from its allies. This assistance includes a financial package of $5 billion and the presence of Western observers, even on the frontlines.