US Senator believes Ukraine should hold elections in 2024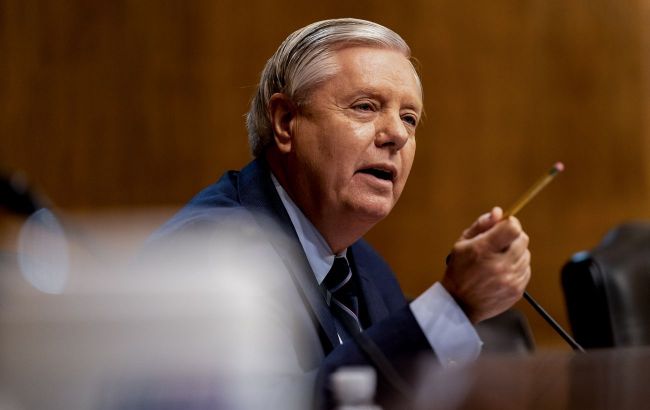 American Senator Lindsey Graham (photo: Getty Images)
United States Senator Lindsey Graham, a member of the Republican Party, has stated that elections are scheduled to take place in Ukraine in 2024, despite the imposition of martial law due to Russia's large-scale invasion, according to "Radio Svoboda".
At a press conference in Kyiv, the American Senator expressed his belief that in addition to repelling full-scale military aggression from Russia, Ukraine should also hold elections in 2024.
"I want this country to have free and fair elections, even under attack. The American people need to know that Ukraine has changed," he stated.
Senator Graham also noted that Ukraine had been "very corrupt" in the past. He added that the United States is closely monitoring the weapons and funds provided to Ukraine and does not see any violations in the distribution of this aid.
"We monitor every dollar, every piece of weaponry. We continue to make our contribution. And I'm pleased that Ukrainians are not profiting from the American people; they're helping the American people. I believe it's time for Ukraine to take the next step in its democratic development, namely, to hold elections in 2024," the American politician stated.
Graham also expressed his admiration for what Ukraine and its people have achieved and emphasized that the United States will continue to fight to ensure that Ukraine receives weaponry to win the war.
It's worth noting that on August 23, Ukrainian President Volodymyr Zelenskyy held a meeting in Kyiv with three U.S. Senators: Richard Blumenthal, Lindsey Graham, and Elizabeth Warren. Strengthening Ukraine's defense capabilities was one of the topics discussed during their meeting.
Elections in Ukraine
It's important to note that the upcoming elections in Ukraine include parliamentary elections scheduled for October 29, 2023. However, under the current legal framework, holding such elections during a state of war is prohibited.
Additionally, presidential elections are planned for Ukraine in 2024, set for the end of March.
Previously, the Chairman of the Verkhovna Rada (Ukraine's parliament), Ruslan Stefanchuk, stated that parliamentary elections should only be held after the conclusion of the war.
Secretary of the National Security and Defense Council of Ukraine, Oleksiy Danilov, also noted that conducting elections during a time of war in Ukraine is not feasible because military personnel may not be able to cast their votes.