When could Ukrainian Armed Forces receive Akinci drone: Expert's forecast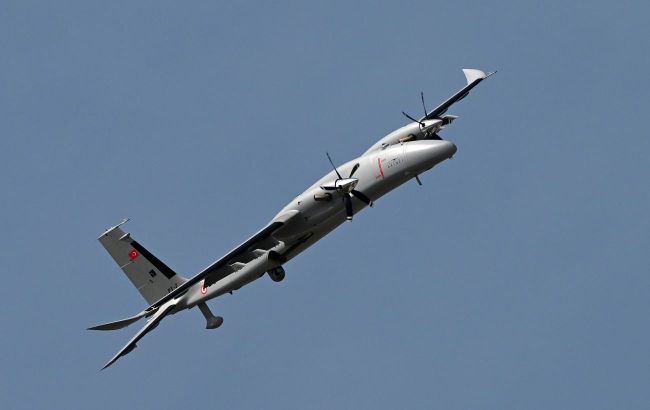 Akinci (Photo: Getty Images)
It's difficult to say exactly when the Armed Forces of Ukraine will receive the Akinci drone. To begin with, Ukraine needs to build a factory for the Turkish company Baykar, according to Defense Express Media expert Ivan Kyrychevskyi.
Ukraine will receive Acinci in the future
Last week, Baykar Makina's CEO, Haluk Bayraktar, hinted that the Ukrainian military could receive the latest drone.
"As for Bayraktar Akinci, the issue is under consideration, as far as I know. Ukrainian military personnel are well aware of what we produce and invest in. Therefore, our plan is to manufacture all the systems we have here (in Ukraine - Ed.)," he stated.
In June 2023, the Turkish government allowed for the production of Bayraktar TB2 and Akinci in Ukraine. According to Bayraktar, this demonstrates how close the parties are to implementing the project.
When could the Ukrainian Armed Forces deploy the Akinci drone
In July, the construction of the plant began, which will last for a year and a half. In September, the CEO of Baykar Makina announced investments of $100 million. In addition to the plant, a whole technopark spanning 300,000 square meters will be established in the Kyiv region. More than 300 Ukrainian specialists, engineers, and technicians will work there. The production of the first drones is expected in 2025.
When Ukrainian forces will specifically receive the Akinci drone is hard to say. According to Defense Express expert Ivan Kyrychevskyi, it's a complex drone, and it's unlikely that the Akinci will be ready for deployment immediately after the ribbon-cutting ceremony at the factory.
Unmanned aerial vehicles are unlikely to be handed over to the factory for operation
"It is evident that they will initially deploy production and roll out the first Bayraktar TB2s, and localizing Akinci will be the next step. It's logical to understand how many TB2s will be produced at our facilities and when to transition to Akinci," he told RBC-Ukraine.
In his opinion, there's currently no point in discussing the scale and volumes. There are also doubts about the transfer of ready-made drones to launch the factory.
"It's such a preliminary question that it's senseless to model when and under what conditions. Moreover, there have been no export deliveries of Akinci yet. There were some signals that Azerbaijan might be the first to receive it, but there's no confirmation yet. So, counting on the fact that we will simply receive a high-tech drone is not worth it," Kyrychevskyi added.
More about Akinci, differences from Bayraktar TB2, and when our troops will receive a multi-role UAV - in RBC-Ukraine's material.