'We have to protect Odesa': Zelenskyy discusses air defense strengthening with Sunak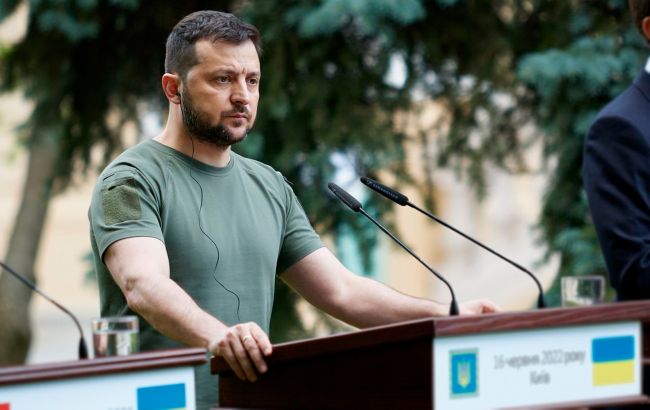 President of Ukraine Volodymyr Zelenskyy (Photo: Getty Images)
Ukraine urgently needs to strengthen its air defense system to protect the historically significant heritage in Odesa, which is under UNESCO protection, as well as to continue the Black Sea Grain Initiative, President of Ukraine Volodymyr Zelenskyy stated during a phone call with the Prime Minister of the United Kingdom, Rishi Sunak.
"We must protect Odesa," the Ukrainian President emphasized.
He informed the interlocutor about Russia's daily attacks on Odesa and attempts to destroy the city's historical center and port infrastructure.
Zelenskyy and Sunak also discussed further defense cooperation. The President of Ukraine provided information about the progress of defensive operations and conveyed the current defense needs of Ukraine.
The call participants highlighted the adoption of the Joint Declaration in support of Ukraine by the G7 at the NATO Summit in Vilnius. They coordinated future steps to provide specific security guarantees to Ukraine on a bilateral basis, as reported by the press service.
Attacks on Odesa
After Russia exited the "grain deal," the country launched almost nightly attacks on southern Ukraine, including missile strikes on Odesa and its region.
For example, on the night of July 23, the Russians struck the Spaso-Preobrazhensky Cathedral in Odesa with a missile. The attack partially destroyed the cathedral's building and roof. The Russian rocket hit the central altar.
The head of the Odesa Regional State Administration, Oleh Kipper, reported that 57 architectural monuments in Odesa were damaged.
Additionally, on the night of July 24, Russian forces attacked the river port of Reni on the Danube, located near the border with Romania.