Russian strike targets Reni port in Odesa region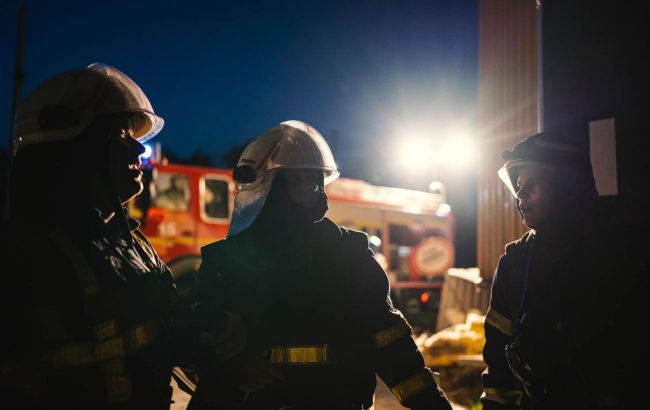 Russian forces attacked Reni port by "Shahed" drones (Photo: facebook.com/Сергій Крук)
In a recent incident involving "Shahed" drones, Russian forces launched an attack on the port of "Reni" in the Odesa region.
According to Igor Plekhov, the head of Reni community, the attack resulted in the destruction of three grain warehouses. The assault, which involved approximately 15 "Shahed" drones, caused a series of explosions that were heard by residents of Reni and nearby villages.
As a result of the explosive impact, windows of buildings and structures at the "Reni" port were damaged. Fortunately, local firefighters promptly handled the situation and extinguished the fires.
Odesa and region under fire
Following their withdrawal from the "grain agreement," Russian forces have been carrying out missile strikes on Odesa and the surrounding region almost every night. The enemy has also employed kamikaze drones and various types of missiles to target the Kherson and Mykolaiv regions, leading to casualties and injuries among civilians.
Throughout the previous week, Russian forces have repeatedly targeted the port infrastructure in Odesa and the surrounding area, resulting in not only damage to ports but also residential buildings.
Yesterday's attack on Odesa led to 22 injuries and one fatality, and theTransfiguration Cathedral (Spaso-Preobrazhensky Cathedral) was partially destroyed.
During the latest attack on the Danube ports last night, enemy forces used "Shahed" drones to inflict damage on the infrastructure, causing harm to six individuals.
The Danube ports in Ukraine, located in four cities in the Odessa region - Reni, Izmail, Kiliya, and Ust-Dunaisk - are being considered as an alternative for Ukrainian grain exports due to Russia's recent announcement regarding the termination of the "grain agreement."