US State Department: 'Victory will come when Russia completely withdraws its troops from Ukraine'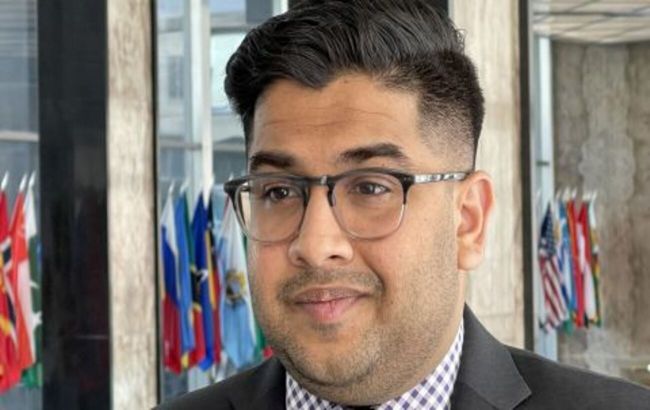 Principal Deputy Spokesperson of the US State Department, Vedant Patel (Photo: Getty Images)
According to the "Voice of America", Principal Deputy Spokesperson of the US State Department, Vedant Patel, said that the victory of Ukraine in the war will be the withdrawal of all Russian forces from its territory. The United States and allies will continue to support Ukrainians for as long as necessary to defend against Russian aggression.
"As we approach the 18-month mark of Russia's invasion of Ukraine, let us remember President Biden's words when he said that winning the war in Ukraine is to get Russia out of Ukraine completely," Patel said.
According to him, the United States supports efforts to achieve a "just and lasting peace, Ukraine is and will remain an independent, sovereign, democratic, and prosperous nation".
The Principal Deputy Spokesperson of the State Department reiterated that the US and its allies will continue to support Ukraine as much as needed for Ukraine to defend itself from Russian aggression and "be in the strongest possible position at the negotiating table when the time comes".
Renouncing territories in exchange for NATO membership
On August 15, the Director of the Private Office of the NATO Secretary General, Stian Jenssen, stated that he considers one of the "solutions" to the war would be Ukraine renouncing some of its territories in exchange for NATO membership.
He shared that discussions are already underway regarding Ukraine's future status within the Alliance after the war. This includes options involving Kyiv relinquishing part of its territory.
A spokesperson for the Ukrainian Ministry of Foreign Affairs, Oleh Nikolenko, stated that talks about Ukraine's accession to NATO in exchange for giving up parts of Ukrainian territories are absolutely unacceptable.
In addition, advisor to the President's Office, Mykhailo Podolyak, mentioned that such statements are attempts to preserve the world order and establish a "bad peace". He noted that in the future, Russia will not abstain from passing the war on to other generations.
However, later Jenssen clarified that the proposition for Ukraine to give up part of its territories in exchange for joining the North Atlantic Alliance was a mistake.
NATO Secretary General Jens Stoltenberg emphasized that the Alliance will support Ukraine until it prevails in the war against Russian aggression. According to him, only Ukrainians can determine the terms of negotiations with Russia.