'NATO will support Ukraine until it achieves victory in the war' - Stoltenberg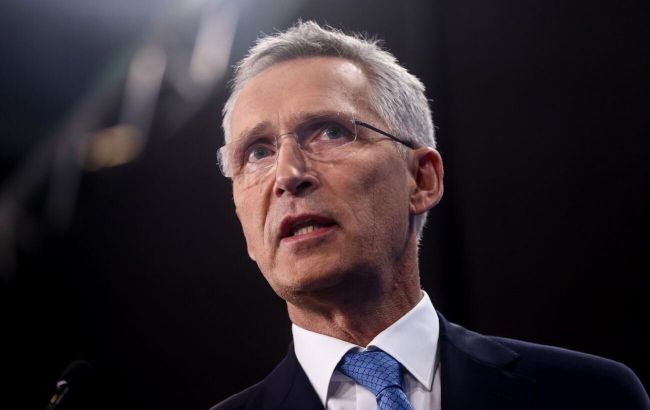 NATO Secretary General Jens Stoltenberg (Getty Images)
According to Reuters, NATO Secretary General Jens Stoltenberg said during press conference that NATO will continue to stand by Ukraine until it emerges victorious in its conflict against Russian aggression. The terms of negotiations with Russia will be determined solely by the Ukrainian side.
"His (Stoltenberg's Director of the Private Office of the NATO Secretary General Stian Jenssen's) message, and this is the primary message of NATO, is that NATO's policy remains steadfast - we will support Ukraine until it secures victory in the war," emphasized Stoltenberg, responding to questions about potential territorial concessions by Kyiv for NATO membership.
He further added that only Ukraine can decide the terms of negotiations.
"It is the Ukrainians themselves, and only the Ukrainians, who can determine when the conditions for negotiations are right and who can make acceptable decisions at the negotiation table," said the NATO Secretary General.
Background
On August 15, Stian Jenssen, the Director of the Private Office of the NATO Secretary General, stated that one of the "solutions" to the war could involve Ukraine relinquishing its territories in exchange for NATO membership.
He revealed that discussions are already underway regarding Ukraine's future status within the Alliance after the conflict. Options including Kyiv ceding parts of its territory are being considered.
Spokesperson for the Ukrainian Ministry of Foreign Affairs, Oleh Nikolenko, deemed talks of Ukraine's NATO accession in exchange for territorial concessions utterly unacceptable.
Additionally, an advisor to the President's Office, Mykhailo Podoliak, remarked that such statements are attempts to preserve global order and establish a "flawed peace." He noted that Russia is likely to continue shifting the burden of the conflict onto future generations.
However, Jenssen stated yesterday that the proposal for Ukraine to give up parts of its territory in exchange for North Atlantic Alliance membership was a mistake.