US Secretary of Defense arrives in Kyiv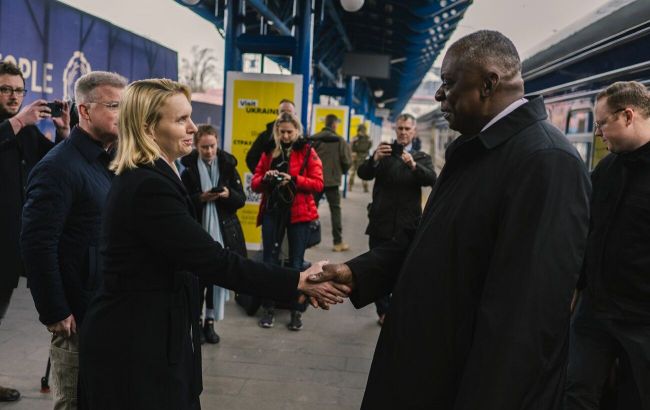 Photo: the head of the Pentagon arrived in Kyiv (twitter.com/SecDef)
The head of the Pentagon, Lloyd Austin, came to Ukraine for a visit. He is in Kyiv today, November 20. He writes about it on X.
The photo from the capital station was published on the network by the Secretary of Defense of the United States. He was met in Kyiv by Bridget Brink, the US ambassador to Ukraine.
"I just arrived in Kyiv to meet with Ukrainian leaders. I'm here today to deliver an important message – the United States will continue to stand with Ukraine in their fight for freedom against Russia's aggression, both now and into the future," Austin writes.
A visit on the eve of Ramstein
The head of the US Defense Ministry came to Ukraine on the eve of the new meeting in the Rammstein format. A new meeting of the Contact Group on Defense of Ukraine will be held this Wednesday, November 22.
Aid to Ukraine from the USA
Washington has not been able to agree on a new military aid program for Ukraine for two months. This week, the US Congress adopted a new temporary budget for the country to avoid a shutdown, which again does not include funds for Ukraine.
However, information appeared in the mass media that the US Congress still plans to pass an aid package for Ukraine and Israel by the end of the year.
The Senate, the upper house of the US Parliament, will work on it from Thanksgiving (November 23) to Christmas (December 25).