US ordered AMRAAM missiles - Ukraine already using these missiles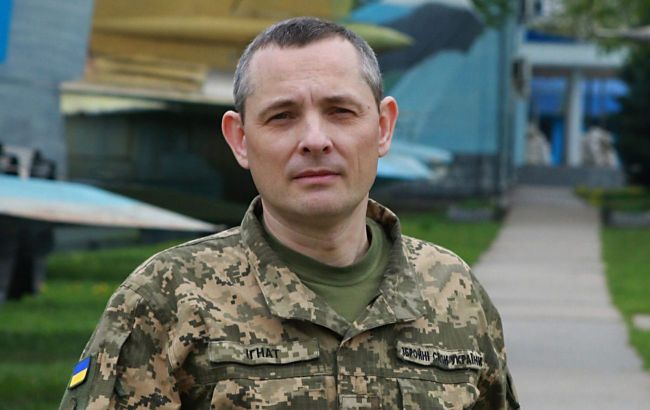 Spokesperson of the Air Forces Command of the Armed Forces of Ukraine, Yurii Ihnat (photo: armyinform.com.ua)
The Pentagon is already ordering AMRAAM missiles for Ukraine, capable of covering distances of 160-180 kilometers. This is more than sufficient to engage Russian aviation without entering the enemy's air defense zone, states the Spokesperson of the Air Forces Command of the Armed Forces of Ukraine, Yurii Ihnat, during a televised marathon.
The spokesperson of the Air Forces Command of the Armed Forces of Ukraine stated that the missiles currently in storage can be supplied to Ukraine. This will be part of a missile shipment scheduled for November 2024.
"Armaments and aircraft are entirely different things; they need to be manufactured and supplied. Aviation cannot fly empty; its ammunition needs to be constantly replenished. There is nothing unusual about such orders, no contracting," he emphasized.
Ihnat explained that AMRAAM missiles are air-to-air missiles with active homing heads. According to him, these are "one of the most common missiles used by NATO countries in aviation."
"These missiles are already provided to Ukraine for the NASAMS air defense systems, which also use the AIM-120 missile. From the first days when the attack on our critical infrastructure began last fall, these missiles have been used with NASAMS," added Ihnat.
He also noted that such a missile is used for longer-range air-to-air engagements because it is launched from an airborne platform. According to him, the range of engagement is not as high when launched from a ground-based system.
In addition, this type of missile will be used to engage all types of aerial targets, except for ballistic ones.
What is known about the AIM-120 AMRAAM missile
AMRAAM is an American all-weather medium-range air-to-air guided missile. Missiles of this class are designed to engage air targets beyond the direct line of sight.
The missile was developed by Hughes Aircraft in 1981 and was adopted by the US Air Force in 1991. In addition to the United States, it is in service with the air forces of the United Kingdom, Germany, and other countries. It is currently the primary armament for F-15C, F-15E, F-16, F/A-18C/D, F/A-18E/F, and F-22 fighter aircraft.
The warhead of the missile is integrated into its body. It is equipped with a fragmentation warhead (with ready-made fragments) with a mass of 23 kg.
It was previously reported that the Swedish parliament supported an initiative to sell AMRAAM missiles to the United States, which will then provide them to Ukraine. These are Rb 99 missiles, a licensed version of the American AIM-120B (AMRAAM) missile, capable of engaging targets at distances of up to 70 km.