US has not yet received F-16 training plan for Ukrainian pilots from EU states - CNN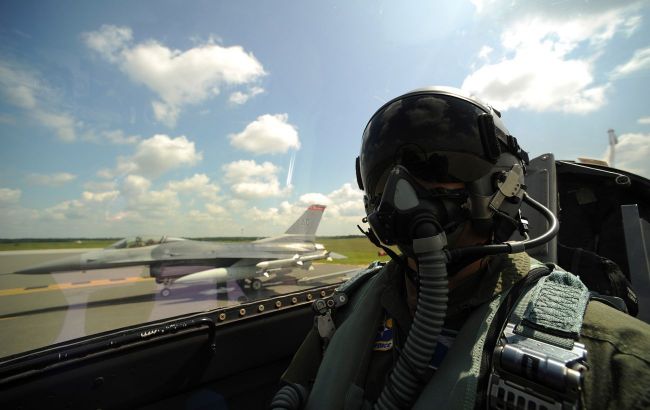 US has not yet received F-16 training plan for Ukrainian pilots from EU states (Getty Images)
Europe governments have not submitted the F-16 training plan for Ukrainian pilots to the United States. This plan is necessary to start the training process, as CNN reports.
According to unnamed official sources, the US President administration has not received the final training plan for Ukrainian pilots. As a result, the country cannot approve the transfer of F-16-specific equipment and materials, including flight simulators and training manuals.
"US defense officials told CNN that the US is still deciding whether to send American pilots to help train the Ukrainians, but that no decisions will be made until a final training plan is authorized," the media says.
Meanwhile, a representative of Denmark's Ministry of Defense provided a one-page training concept to CNN that said the course will aim to train pilots and ground crew over a span of six months, taking place at a number of locations including Skrydstrup Fighter Base in Denmark.
The training concept also said the coalition had agreed to support the training with "language experts, pilots, ground crew, instructors, aircraft or funding as appropriate. Ukraine is expected to provide qualified personnel able to pass necessary language, health, and security tests."
Training of Ukrainian pilots
Several months ago, allied states made a decision to train Ukrainian pilots on F-16 fighter jets, following the approval of US President Joe Biden.
Subsequently, several countries formed an aircraft coalition, which involves the training of Ukrainian pilots and the eventual transfer of fighter jets. Denmark and the Netherlands lead this coalition.
Earlier, Ukrainian Defense Minister Oleksii Reznikov emphasized that the training of Ukrainian pilots on F-16s would begin in August.