United States sees an increased risk of conflict spreading in the Middle East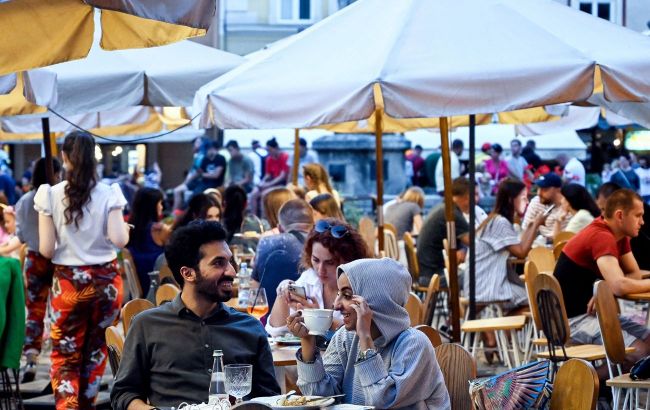 The expansion of the conflict in the Middle East is a real possibility (photo: Getty Images)
The United States sees an increased risk of the conflict spreading in the Middle East as Iran-backed groups continue to attack American forces stationed in the region, states Jake Sullivan, the National Security Advisor to the U.S. President.
"We are not letting our guard down because we see increased threats to our forces throughout the region and a heightened risk of this conflict spreading to other parts of the region. We are doing everything in our power to restrain and prevent this," said Sullivan.
According to reports, the United States conducted airstrikes on two targets associated with Iran-backed armed groups in eastern Syria last week, following a series of rocket and drone attacks on American forces in the region.
According to the U.S., the airstrikes on objects linked to the Iranian Islamic Revolutionary Guard Corps and affiliated groups did not result in casualties.
In response to a question from ABC News about the U.S. strikes on Iran-backed forces in the region, Sullivan stated that if the attacks continue, they will respond.
"Of course, we are taking all necessary measures to protect our forces, enhance our vigilance, and cooperate with other countries in the region to try to prevent this conflict, which is currently happening in Israel and Gaza, from escalating into a regional conflict," emphasized Sullivan.
However, he noted that the risk is real, and therefore, vigilance is high, and the steps taken by the U.S. to restrain and prevent this are serious, systematic, and continuous.
War in Israel
On October 7, Hamas militants infiltrated Israeli territory, launching attacks on both military personnel and civilians, resulting in numerous civilian casualties.
In response, Israel declared a military operation. As part of this operation, strikes were carried out against the locations of the militants. On October 26, Israel conducted a raid into the Gaza Strip, employing tanks in the operation.
Later, the Israel Defense Forces announced their intent to continue limited ground raids into the Gaza Strip, following several hours of infantry and tank activity across the border fence, targeting Hamas positions and members.
Yesterday evening, reports emerged of communication and internet issues in the Gaza Strip. Subsequently, IDF representative Daniel Hagar declared the beginning of offensive activities in the Gaza Strip. Following this announcement, the Israeli Defense Forces began striking the area.