UN experts visited the village of Hroza after Russian missile attack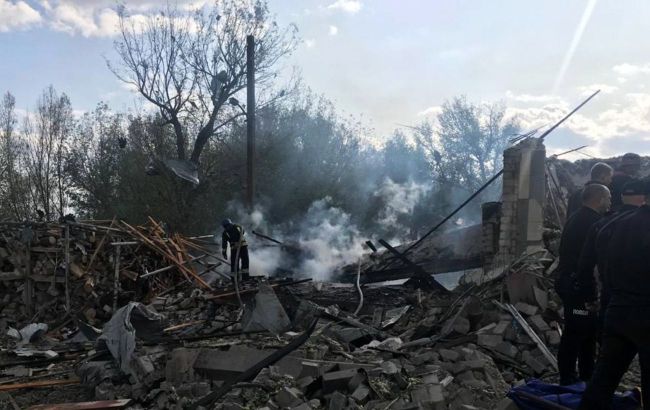 The village of Hroza (photo: t me/prokuratura_kharkiv)
A group of UN experts visited the village of Hroza in the Kharkiv region, where over 50 people lost their lives due to a missile strike by the Russians, states the Humanitarian Coordinator in Ukraine, Denise Brown.
"This is a barbaric consequence of this war that 20% of a community can be wiped out in seconds," she stated.
Denise Brown led an interagency UN mission, visiting the community and delivering urgently needed medicines and construction materials.
UN experts in Hroza engaged with residents and survivors, gathering more information about the shelling of the populated area.
Stike on Hroza
On October 5, Russian terrorists struck the village of Hroza in the Kharkiv region. The enemy targeted a café and a shop with an Iskander missile. At the time of the strike, a funeral for a fallen soldier was taking place in the establishment.
This strike marked the deadliest in terms of casualties in the Kharkiv region since the full-scale war began.
The Air Force suspects that the Russians launched the attack on the village of Hroza from the Voronezh region. Approximately 10 minutes elapsed from the onset of the air alarm to the actual strike.
According to the latest information, as reported by Oleh Synegubov, the Head of the Kharkiv Regional State Administration, 52 people lost their lives as a result of the terrorist attack on Hroza. One of the injured individuals passed away in a medical facility.