Death toll in Hroza after Russian missile strike rises again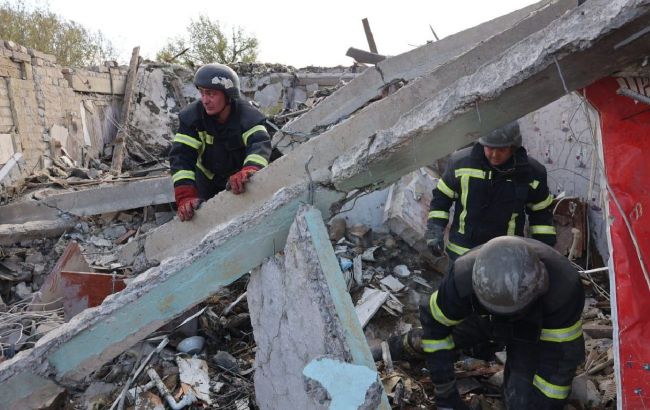 Death toll rises in Hroza (t.me/mvs_ukraine)
The death toll in the village of Hroza in the Kharkiv region has once again risen. A total of 52 people have lost their lives due to a Russian missile attack, according to the head of the Kharkiv Regional Administration, Oleh Syniehubov.
"At present, 52 individuals have been killed as a result of this missile attack. One person subsequently died in a medical facility," he said.
15% of Hroza village residents died as a result of the cynical Russian attack. According to law enforcement, the settlement had a population of 330 people.
Hroza missile attack
Yesterday, October 5, Russian terrorists targeted the village of Hroza in the Kharkiv region. Ballistic Iskander missiles struck a café and a store. At the time of the attack, a memorial service for a fallen soldier was taking place at the café.
Among the killed in the attack was an 8-year-old boy. Yesterday's strike marked the deadliest in terms of number of casualties in the Kharkiv region since the start of the full-scale war.
The Air Force suspects that the Russians launched the attack on the village of Hroza from the Voronezh region in Russia. Approximately 10 minutes passed from the start of the air raid alert to the actual strike.
The Kharkiv Regional Prosecutor's Office has provided footage of the impact site.