Russian strike on Hroza appeared most massive in terms of casualties - 15% of citizens killed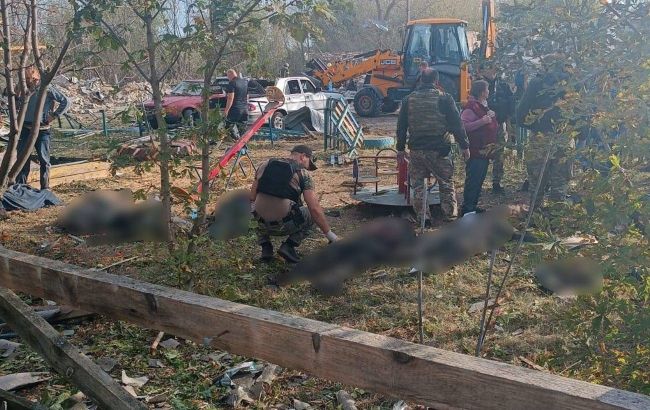 Russian attack on Hroza became the most massive in terms of casualties in the region (Photo: t.me/police_kh_region)
Today's strike on the village of Hroza has become the deadliest in terms of casualties in the Kharkiv region since the beginning of the full-scale invasion by terrorists. About 15% of the settlement's population perished, according to the press service of the police of the Kharkiv region.
Russian terrorists struck a shop cafe, where about 60 civilians were present, including children. A Russian rocket hit the building where no military personnel were located. Civilians were commemorating a deceased village resident at that time.
As of 16:49, according to law enforcement:
49 citizens have died;
7 more are injured.
"No military, all residents of the village, which until today was home to 330 people! And who says this is not genocide, who says that Russians are people, who say that this is a nation and not a horde?" stated the head of the primary department of the National Police in the region, Volodymyr Tymoshko.
The spokeswoman noted for the head of the Kharkiv Regional State Administration, Olena Shapoval, in a comment to "Suspilne" [Public], the strike on Hroza has become the deadliest in terms of casualties in Kharkiv since the beginning of Russia's full-scale invasion.
More details about the Russian terrorist strike on the settlement in the Kharkiv region - in the material by RBC-Ukraine.