Russia fired 33 Shahed drones at Ukraine at night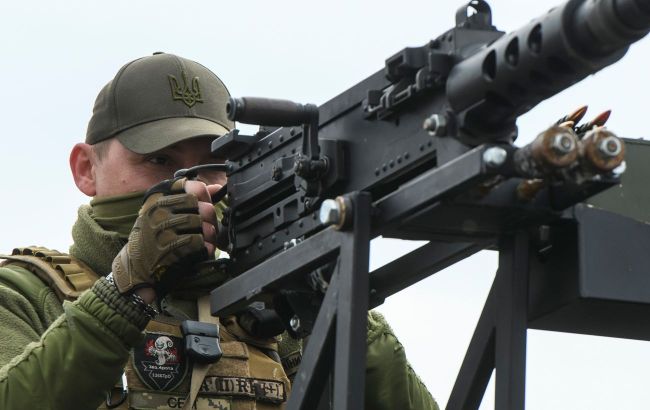 Ukrainian air defense forces shot down 25 drones during a nighttime attack on Ukraine (Getty Images)
On the night of October 6, Russian forces launched a Shahed drone attack on Ukraine. According to the Ukrainian Air Force, Ukrainian air defense forces managed to destroy 25 out of 33 attack drones.
Russian forces launched the attack with kamikaze drones from the Chauda Peninsula in Crimea. A total of 33 Shahed drones were detected, moving in several groups towards the southern, eastern, and central regions of Ukraine.
Ukrainian air defense forces successfully destroyed 25 kamikaze drones over the Odesa, Mykolaiv, Kharkiv, Dnipropetrovsk, Cherkasy, and Zhytomyr regions.
Fighter aircraft, anti-aircraft missile units, mobile fire support units, and electronic warfare units were deployed to repel the aerial attack.
Nighttime attack on October 6
During the night of October 6, Russian forces attacked Ukrainian territory once again, prompting air raid alarms in the eastern, southern, and central regions.
Previously, it was reported that three drones were destroyed in the Odesa region and eight in the Mykolaiv region.
The enemy once again employed tactics involving complex maneuvers, with the projectiles changing course multiple times and repeatedly approaching the state border.
The border and port infrastructure of the Danube region came under attack, resulting in damage to a grain storage facility and several cargo trucks catching fire, which was promptly extinguished. Fortunately, there were no casualties.