Ukrainian troops advance another 1.5 km in Robotyne area, Zaporizhzhia region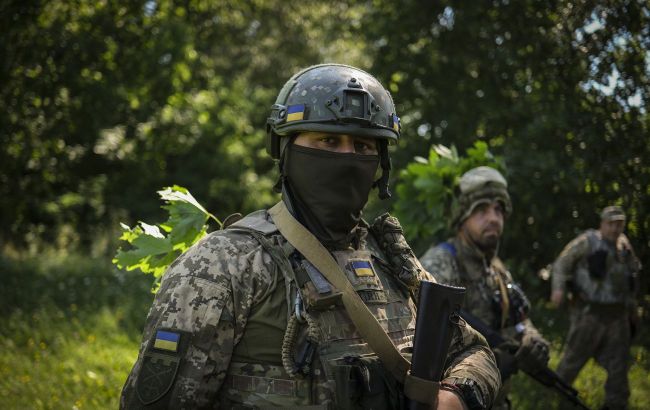 Photo: Ukrainian troops advance another 1.5 km in Robotyne area, Zaporizhzhia region (Getty Images)
Ukrainian troops continue to advance in the Melitopol direction. The Armed Forces of Ukraine have managed to liberate an additional 1.5 square kilometers of territory, according to the spokesperson of the United Press Center of the Defense Forces of the Tavria direction, Oleksandr Shtupun.
"We are continuing with small advances in the Robotyne area. We have liberated approximately 1.5 square kilometers of our Ukrainian territory," he said.
deepstatemap.live screenshot
At the same time, the Ukrainian military is holding back enemy attacks in the Donetsk region, particularly in the Maryinka direction.
"In the Maryinka area, Ukrainian troops have repelled about 15 attempts by the enemy to attack. The occupiers do not give up trying to retake the ruins that were once the city of Mariupol," the spokesperson noted.
According to him, the occupiers continue to use the tactic of "human wave attacks" to retake lost positions or breach the Ukrainian defense. Shtupun added that the total enemy losses in the Tavria direction over the course of the day amounted to 226 individuals, with 5 occupiers surrendering.
Counteroffensive by the Ukrainian Armed Forces in southern Ukraine
Ukrainian troops are continuing their offensive operations in the Zaporizhzhia region, with active combat taking place on two fronts – the Melitopol and Berdyansk directions.
The latest liberated settlement was Robotyne. According to some Western media reports, Ukrainian forces in the south managed to breach the first line of Russian defenses.
British intelligence suggests that Russia has moved units to Robotyne from other directions. This could weaken their offensive on other parts of the front.