Special Operations Forces destroy two Russian electronic warfare devices near Bakhmut (video)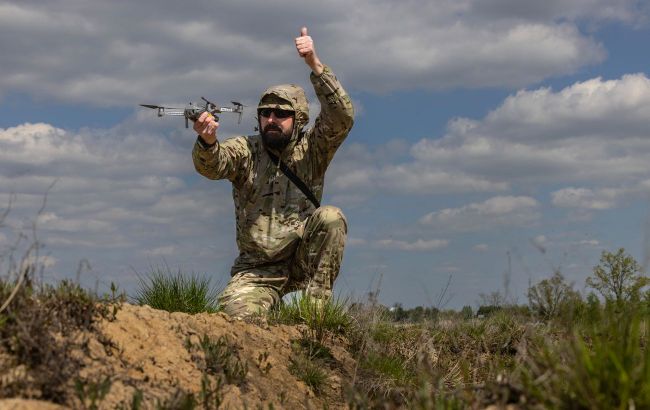 Ukrainian Armed Forces fighters destroyed two Russian electronic warfare devices near Bakhmut, Donetsk region (Photo: Getty Images).
The aerial surveillance of one of the units of the Ukrainian Special Operations Forces (SOF) destroyed the "Tirada" and "Leer-2" electronic warfare (EW) systems in the Bakhmut direction, according to the Special Operations Forces.
"Our soldiers conducted surveillance of enemy positions, and after detecting targets, they successfully directed and adjusted the artillery of the Defense Forces," the statement said.
The military added that nine enemy targets were hit accurately and quickly.
"In addition to the EW complexes, enemy artillery guns and armored vehicles were also destroyed," added the Special Operations Forces fighters.

In addition to the surveillance troops, FPV drone operators are also fulfilling their tasks by striking at enemy equipment and personnel and destroying enemy surveillance assets.
Russia's losses in Ukraine
As of Tuesday morning, July 25, the Armed Forces of Ukraine have eliminated another 600 Russian invaders and destroyed 30 enemy artillery systems. The total number of casualties in enemy personnel since the beginning of Russia's invasion of Ukraine is 243,220.