Ukrainian pilots training on F-16 in the air in Denmark, Ukraine's Air Force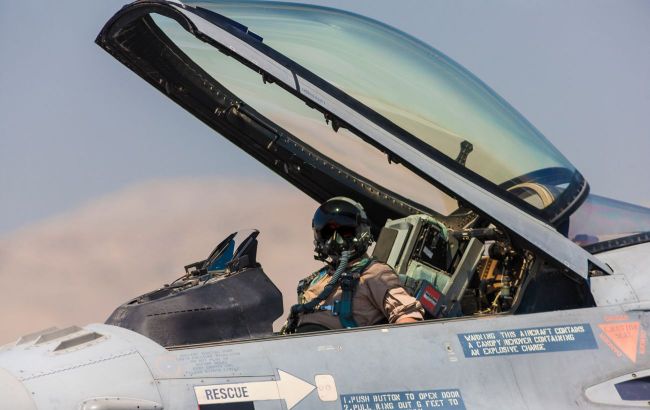 Ukrainian pilots training on F-16 in the air in Denmark (photo: Getty Images)
In Denmark, Ukrainian pilots are already undergoing air training with instructors on F-16 fighters, reports the spokesperson for the Air Force of the Armed Forces of Ukraine Yurii Ihnat during a briefing at the Ukraine-Uninform media center.
"Before that, there were NATO-style light aircraft that were used to make the switch to the F-16 easier. Now these are flights with an instructor. Every day, the number of Ukrainian pilots who are trained and perform the tasks set by the instructor may increase," said Ihnat.
According to him, the next step will be independent flights on airplanes.
"And then, accordingly, flights for combat use in order to learn how to fight on this aircraft," added the spokesperson.
Ihnat said that in addition to the pilots studying in Denmark, training is also taking place in the United States and the United Kingdom. Not only pilots but also other specialists, ground personnel, officers of combat management, and aviation engineering service are being trained.
F-16 for Ukraine
Earlier, some allies agreed to provide Ukraine with F-16 fighters. Ukrainian pilots have already begun training on the aircraft in several partner countries. The Netherlands, Denmark, and Norway have promised to provide Ukraine with at least 61 F-16s.
The spokesperson for the Ukrainian Air Force, Yurii Ihnat, previously stated that the first fighters would be delivered in the spring of 2024.