When Ukraine to get F-16s and how many jets needed: Air Force's response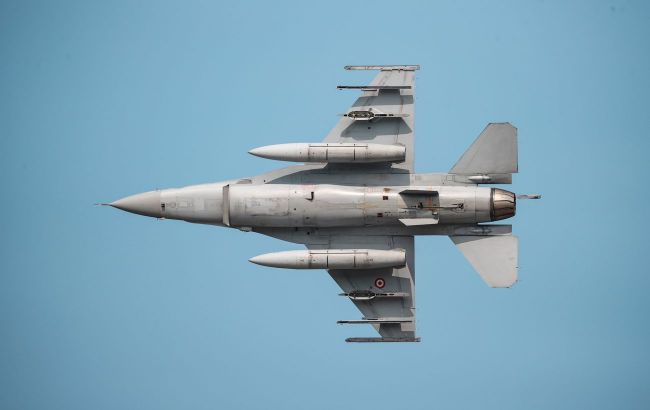 Ukraine may receive F-16s in the spring of 2024 (Photo: Getty Images)
The first F-16 fighter jets will likely arrive in Ukraine in the spring of 2024. About 150 aircraft would be sufficient to defend the country's airspace effectively, according to Yurii Ihnat, the Spokesperson of the Air Force Command of the Armed Forces of Ukraine.
"Each official in Europe or the U.S., opinion leader, or government official gives different dates. For now, we are relying on spring because if the training process for our pilots has already begun with aviation instructors, we can, in principle, rely on the statements made by the Ukrainian government," said Ihnat.
At the same time, Ignat does not hide that Ukraine wants to receive the fighter jets "as soon as possible, and nothing else can be obtained faster than the F-16."
"So, we are looking forward to our pilots completing their training. The training process is indeed challenging, infrastructure preparation is not easy, and training engineers is also not easy," noted the spokesperson.
Regarding the number of modern fighters Ukraine needs, Ihnat mentioned that, in total, about one and a half hundred modern fighters could effectively protect Ukraine's airspace.
"One and a half hundred is the number that would allow us to protect our country, its airspace. This is a perspective when we replace the entire fleet of outdated (both morally and physically) Soviet equipment with F-16, possibly another type of aircraft, such as Gripen," he added.
F-16 for Ukraine
Former Ukrainian Minister of Defense Oleksii Reznikov stated that one should not expect the delivery of Western aircraft before the New Year. In turn, National Security Advisor to the U.S. President Jake Sullivan noted that the United States would provide F-16 fighter jets to Ukraine after pilot training.