Ukrainian Navy reveals number of ships exiting Ukraine through new maritime corridor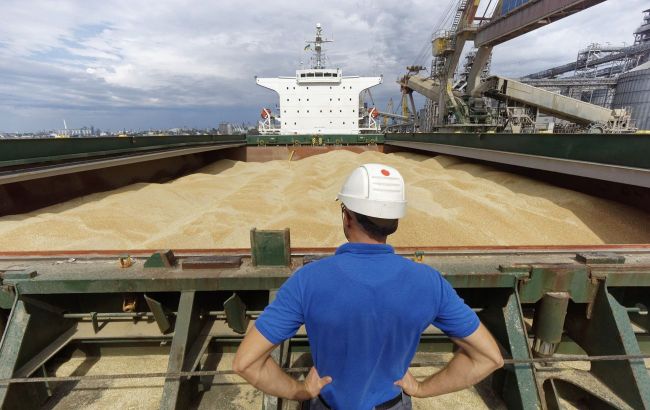 The number of ships that have exited Ukraine through the new maritime corridor has been announced (Photo: Getty Images)
Since the beginning of the temporary maritime corridor created by the Ukrainian Navy, seven vessels have departed from Ukrainian ports. Most of them were previously blocked in Ukraine due to the Russian Federation's invasion, according to the spokesperson for the Ukrainian Navy, Dmytro Pletenchuk.
"According to updated information, seven vessels have used the new corridor. Five of them were present here before the start of the full-scale invasion. The process is ongoing, and we are doing everything to ensure the security of our territorial waters," the spokesperson stated.
According to Pletenchuk, the main threats in the Black Sea in Ukrainian waters currently come from Shahed drones, aviation, and missile weaponry. There are no enemy naval formations because the Ukrainian Navy can neutralize them.
"We are doing everything to ensure the security of the area where these vessels are located in our territorial waters. Afterward, they enter the territorial waters of Romania, Bulgaria, and the Türkiye, all the way to the Bosphorus Strait. These are the territorial waters of NATO countries, and any attack on this territory is an attack on these countries," the spokesperson added.
"Grain deal" In July 2023
Russia announced its withdrawal from the "grain deal" and began shelling grain ports and infrastructure in Odesa. On August 10, 2023, Ukraine opened temporary corridors for civilian trading vessels. However, there is still a military threat from Russia. These routes were primarily established for vessels that have been in Ukrainian ports since the beginning of the conflict.
During the night of September 26, there was a nighttime attack by Shahed drones in Odesa. As a result of the drone attack, the checkpoint building, storage facilities, and about 30 trucks were damaged.